Since it sounds like a lot of you folks are experiencing some chilly temps, and many of you have just enjoyed a good snowfall, I thought perhaps this week to warm you up we'd travel to beautiful Corsica…although I've never been there. Corsica is a lovely wee island in the Mediterranean. I suppose it's French but you shouldn't say that to a Corsican. It's the official birthplace of Napolean Bonaparte, and Mark visited on holiday a year before we met, in 2004. We happened across the album the other day, and the pictures were just too beautiful not too share! I had trouble narrowing them down, so I think there are twelve. Perhaps you'll really get warmed up.
I really liked this one, although it wasn't one of Hero Hubby's faves.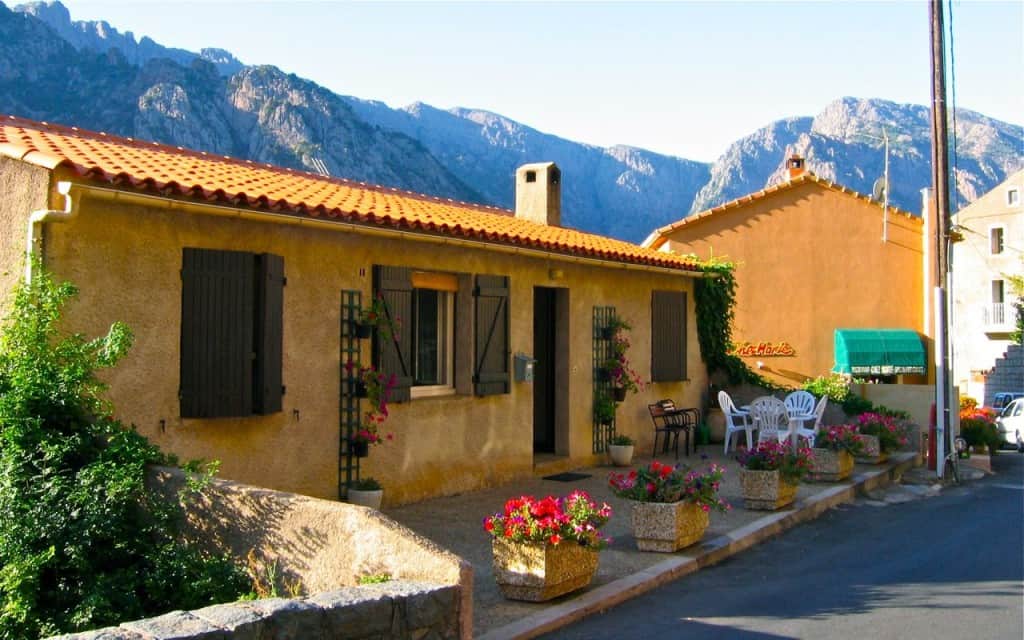 HH's comment: I ate wild boar there.
How gorgeous is this spot?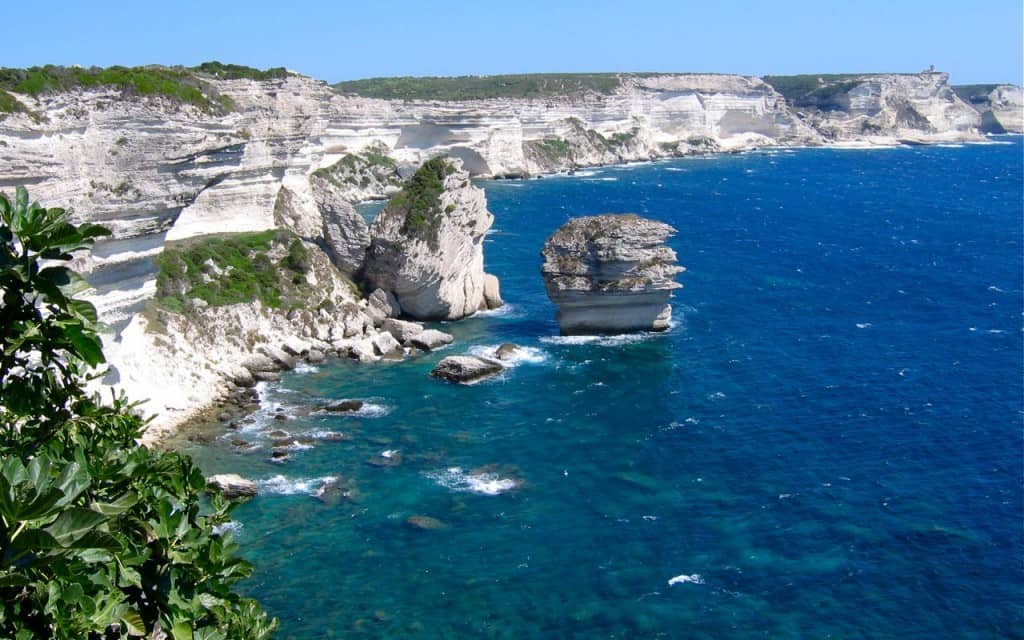 HH's comment: Grain de Sable. That means the grain of sand.
This one is so warm and fuzzy to me.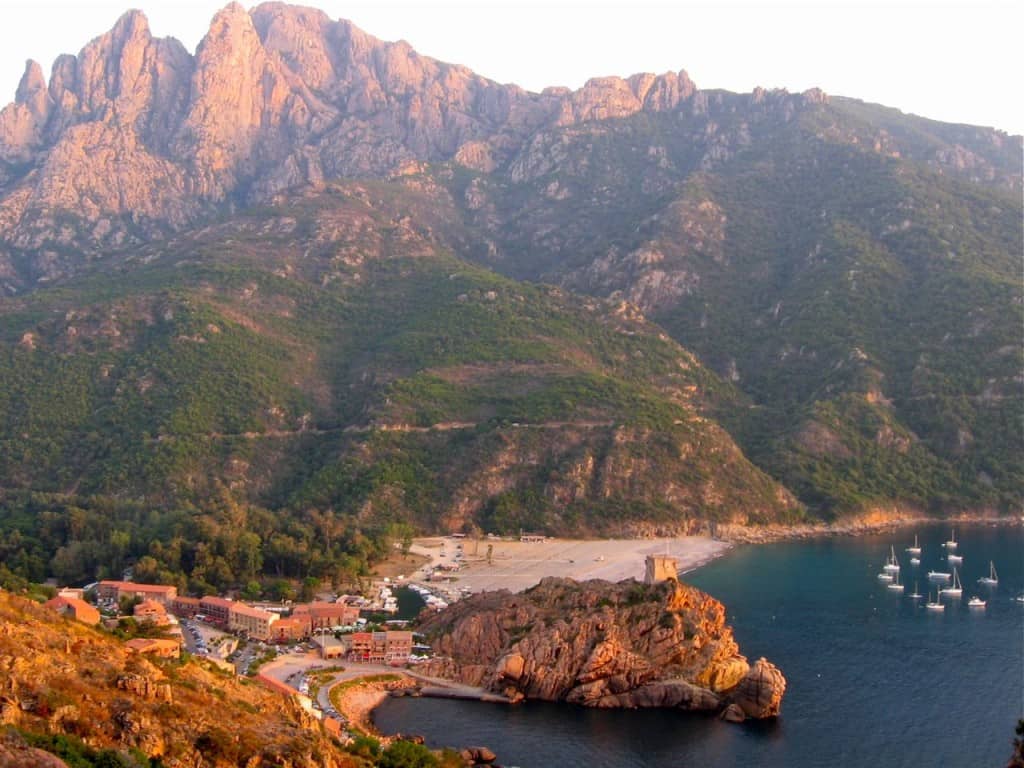 HH: Pretty…?? It is just north of the famous Calanqes de Piana. Famous is a relative term.
Can you tell I'm asking him for comments and he doesn't really have any? 🙂 This picture makes me want to be a tourist for a while. But I kind of always feel like a tourist these days anyway.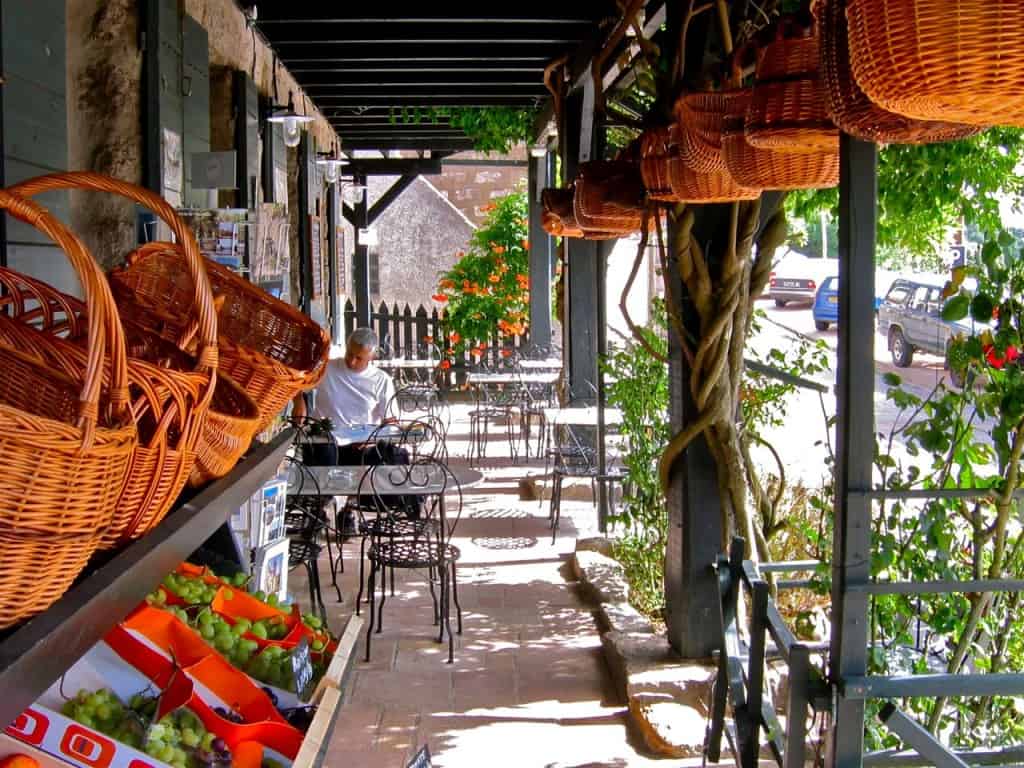 HH: Little roadside cafe. On my way into the mountains of Corsica.
This one reminds me a little of Edinburgh Castle at sunset. But only a little.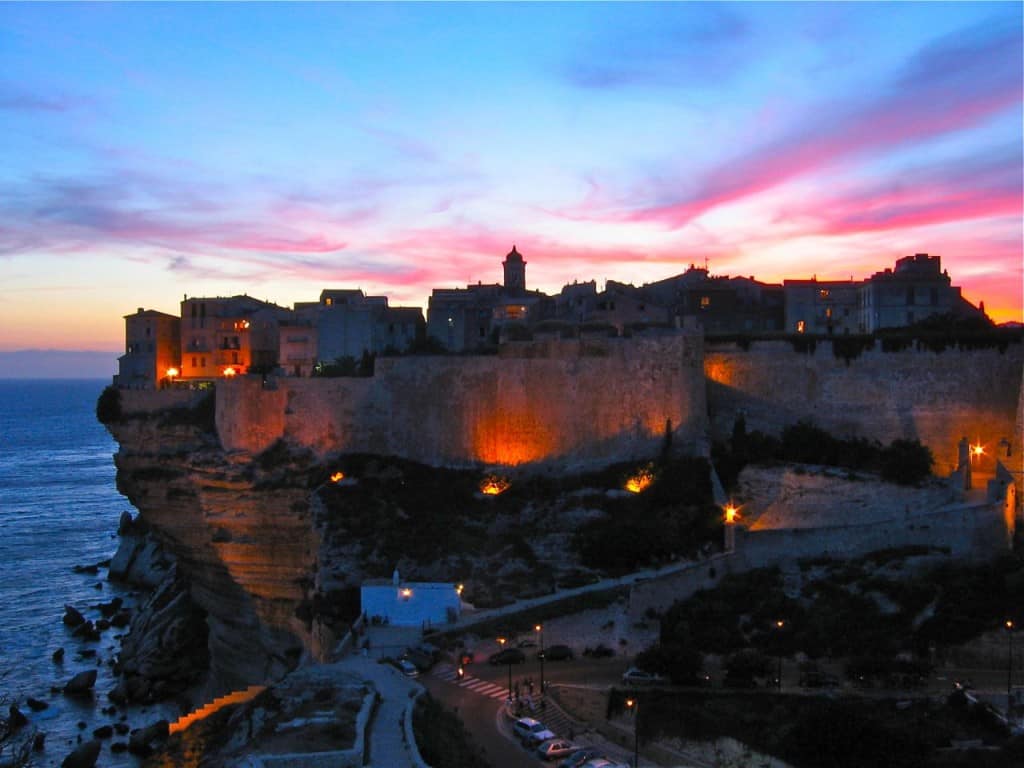 HH: The beautiful town of Bonifacio, on the southern coast of Corsica. If you see one thing in the Mediterranean, see this. Did I say it's beautiful?
Wow! That time I got two complete sentences! This is another one of those photos that just makes it hard to be where you are…sorry. Too pretty not to share!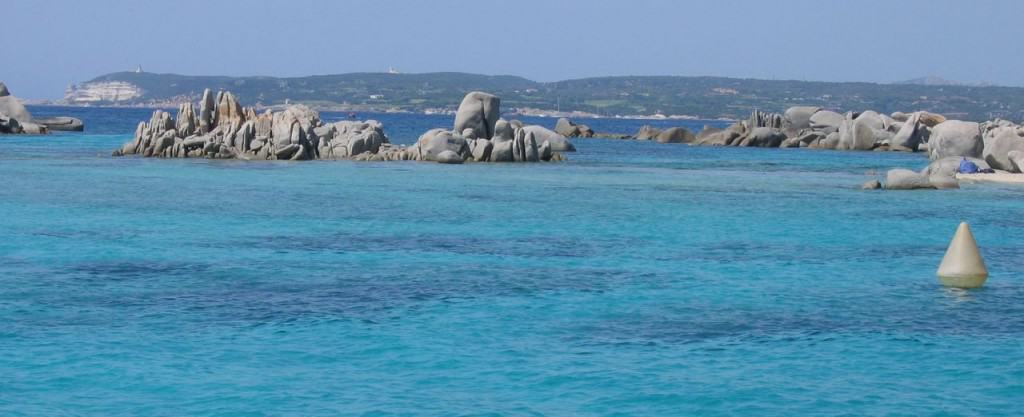 HH: Cap Pertustato from Ile Cavallo. Taken specifically because of the beautiful colour of the water.
I should mention here that I can't upload these in as high a quality as I would like to, because we pay for data instead of having unlimited internet in these parts! Just pretend it's a lot brighter, because really it is. If you hold your cursor over this next photo, you should be able to see the long and complicated title HH gave it, which I couldn't be bothered to retype. It's getting late!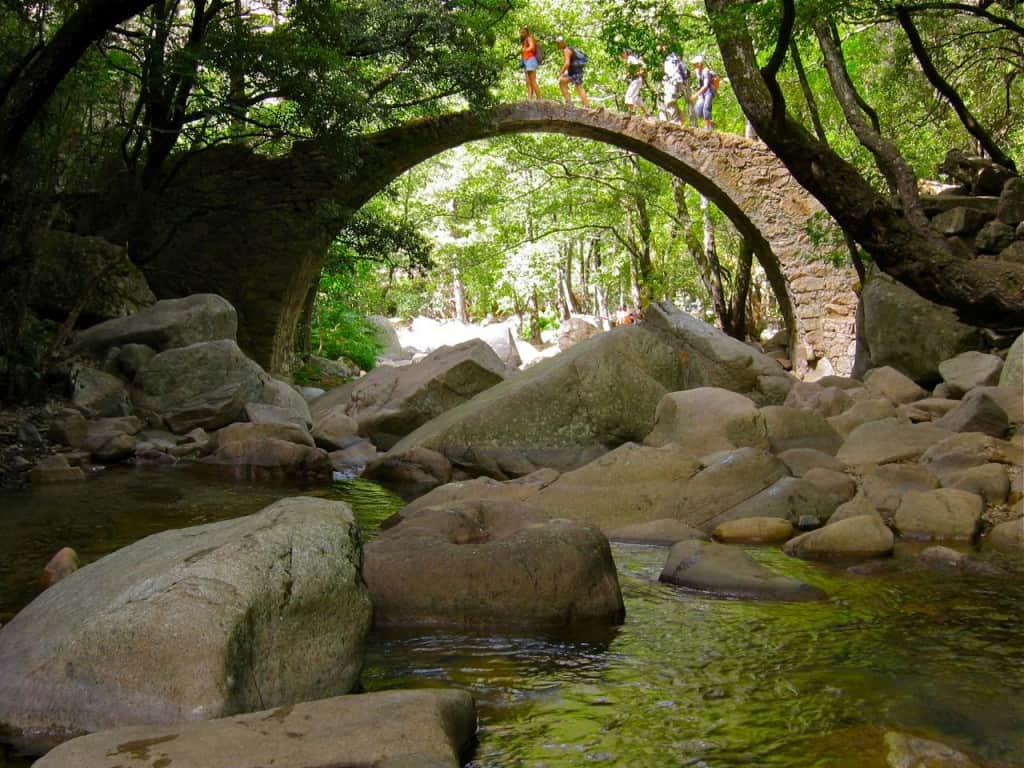 HH: I took a walk up a river valley called Gorges Spelunca to take a refreshing swim in the swimming pools here. The bridge is called Ponte Zaglia, and it's a Genoese bridge which dates back to the 14th century.
So there. He made me type it all anyway. Here's another pic to help you warm up…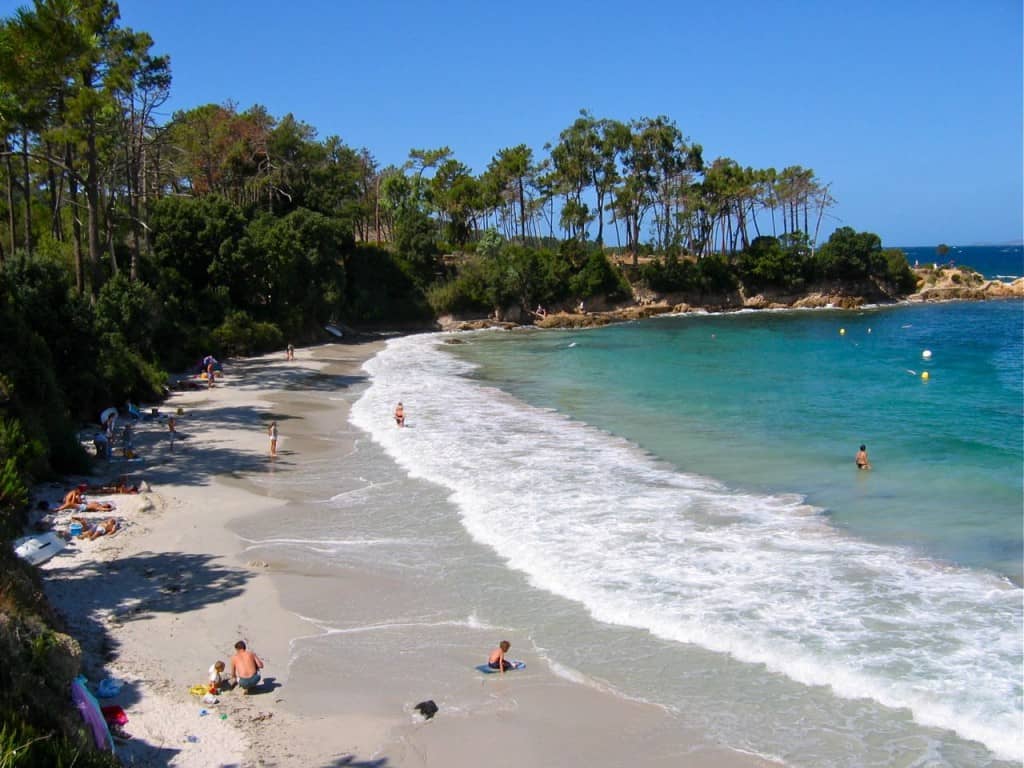 HH: Plage de Virghio. The beautiful scene belies the fact that the pathway that runs behind the trees of this idyllic beach poses some land mine threatage…human feces. [Me: What??] There are no toilets! So people go poo in the bushes!! Sorry to spoil the idyllic picture.
Moving swiftly on…gross, Mark! Moving swiftly on…we're getting to the favourites I have saved for last, of course! I hope you're still with me. This one is picture-postcard-perfect to me.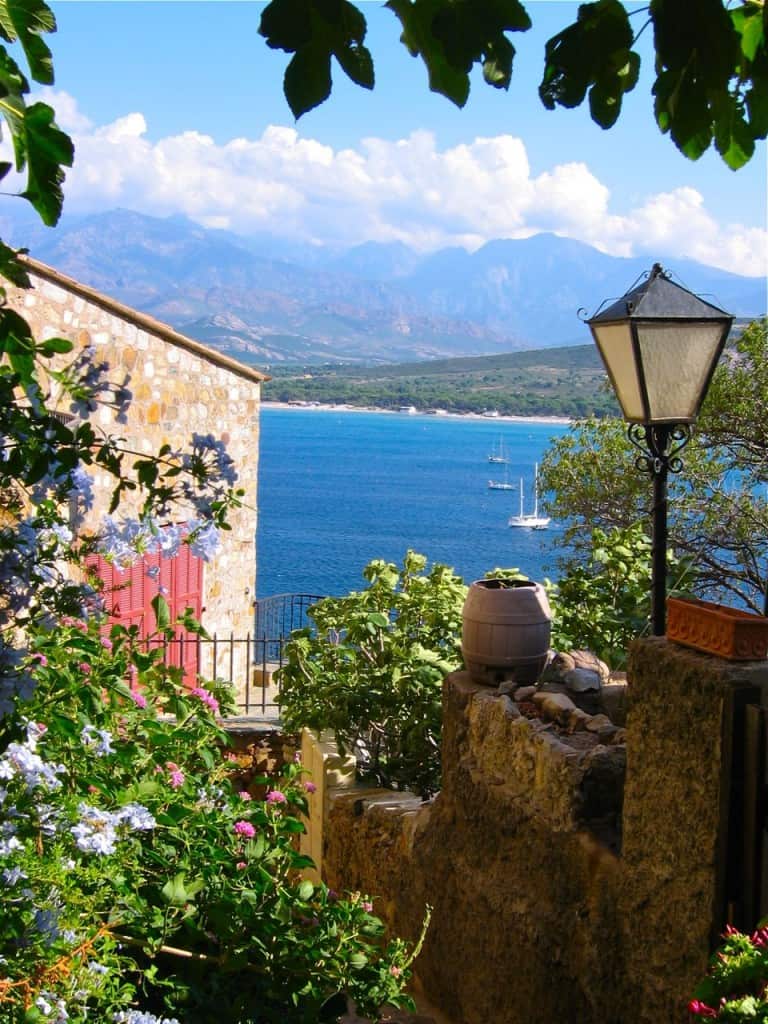 HH: The view from the old town of Calvi, just below the Citadel. You're looking across Golfe de Calvi towards the mountains of northern Corsica.
Did you love that one? I feel like I'm in Japan looking at this one…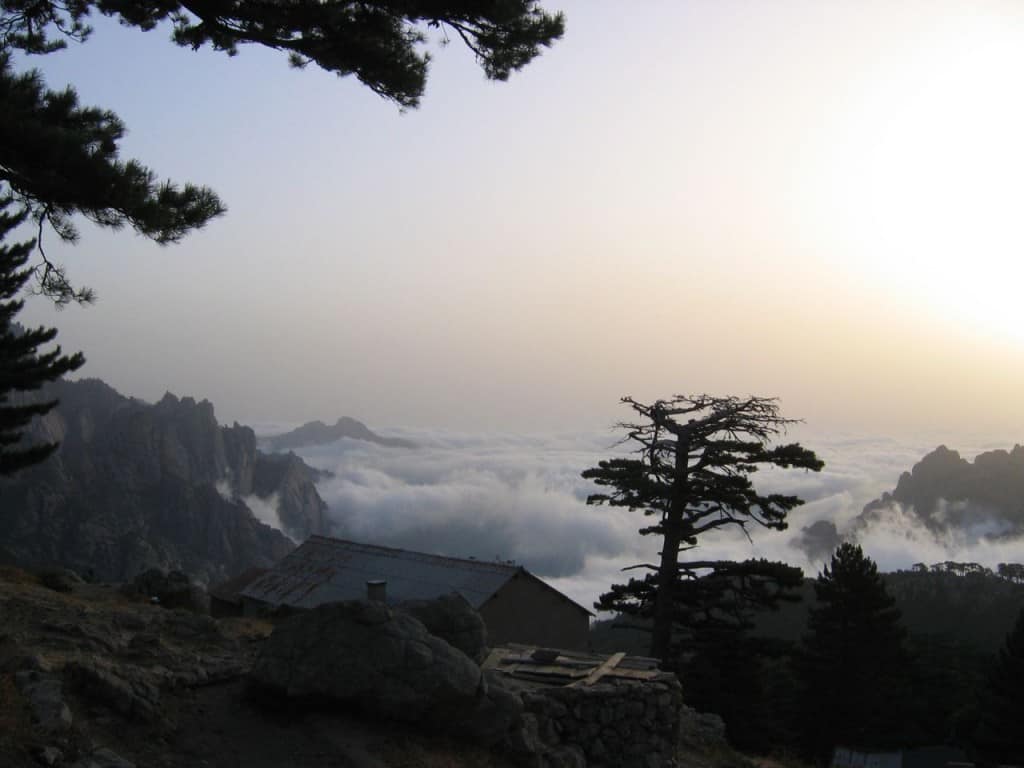 HH: An early morning departure…no. An early morning photograph of the cloud inversion from Col de Bavella. I drove through these clouds descending the winding twisty road from the Col to Solenzara on the east coast. One of the most beautiful mountain passes I've had the pleasure of driving. I was particularly enjoying this last day of my car rental. 🙂
Gosh my fingers are tired from that caption, Mr. Dickens! Here's my very favourite…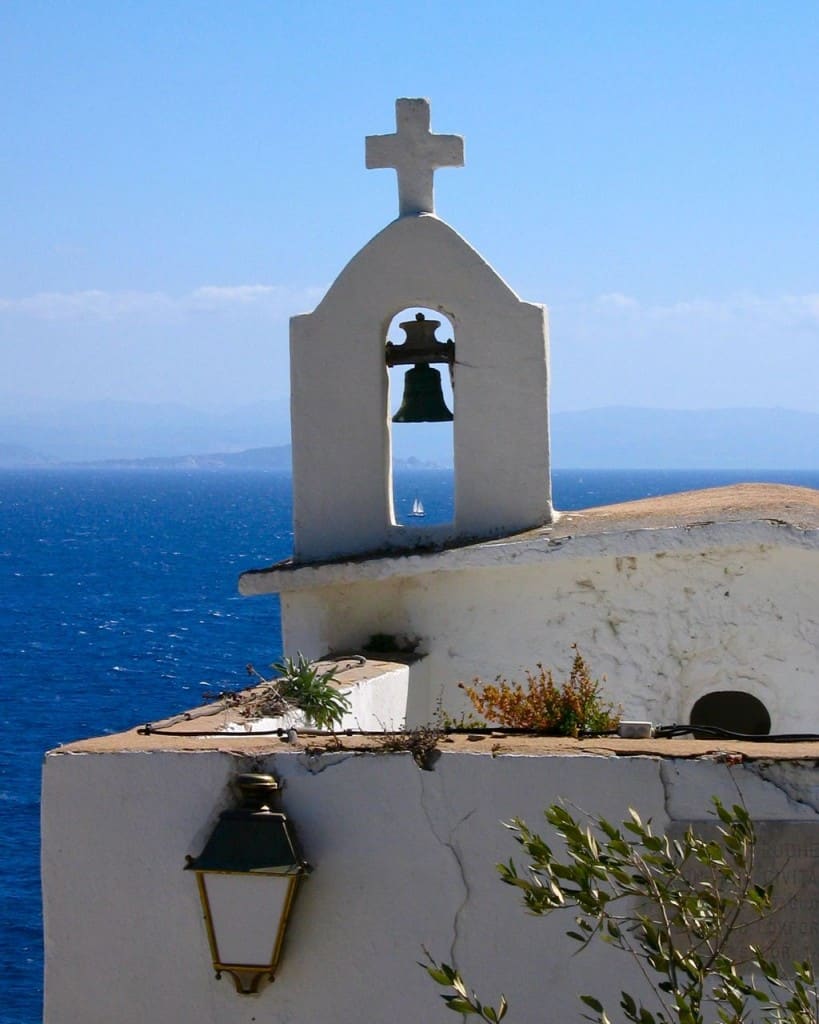 HH: One of my favourite photographs of all time. I was strolling around the old town of Bastia and saw this bell with the backdrop of the very blue Mediterranean, and as I was lining up the photograph this yacht came sailing into the picture. All I had to do was press the button!
Welp, happy Tuesday! I hope you enjoyed those, that you warmed up a bit if necessary, and that the road rises to meet you wherever your journey takes you next!