Yay! I have to share the excitement with you. I really love being in the kitchen, especially when making a mess is involved, but not usually when the dirty dishes are staring back at me. Mark and I spent a wee bit of time making salsa for our neighbours. It was a creative Christmas gift on a budget, and I thought I ought to share!
I have a delightful hodgepodge recipe for Salsa and it is as follows:
1 Can of Chopped Tomatoes (chili flavour)
1 can of regular chopped tomatoes (in case you want to compare size — they're 440 grams/15 oz. in my present locale)
a nice handful of fresh coriander or cilantro
1/2 tsp cumin
1/2 tsp salt
lots of freshly ground black pepper
3 tbsp lemon juice
2 cloves garlic, minced
1 finely diced green chili pepper
and away we go!
But why am I so extra-delighted about salsa? I'll be honest. It's the containers. We picked up some fru fru plastic ones that they sold us really cheap off the counter in the deli section at the grocery store. I wasn't so excited because they were frumpy. I now digress to say my husband loves Coca Cola. And he especially loves it here because it still comes in glass bottles. And he thinks it tastes the very best that way. We had six glass Coke bottles under our sink waiting patiently to be recycled. And we arrive back at salsa. Now in gorgeous, thoroughly cleaned coke bottles. Garnished graciously with ribbon and a wee Christmas card apiece.
Here's the play by play. If you like it extra spicy, drop the plain can of tomatoes. We tripled the recipe and added one extra can of the chili flavoured tomatoes, and an extra couple of garlic cloves for good measure. Maybe a few extra spices too, who knows. Anyway, start with the happy ingredients listed above.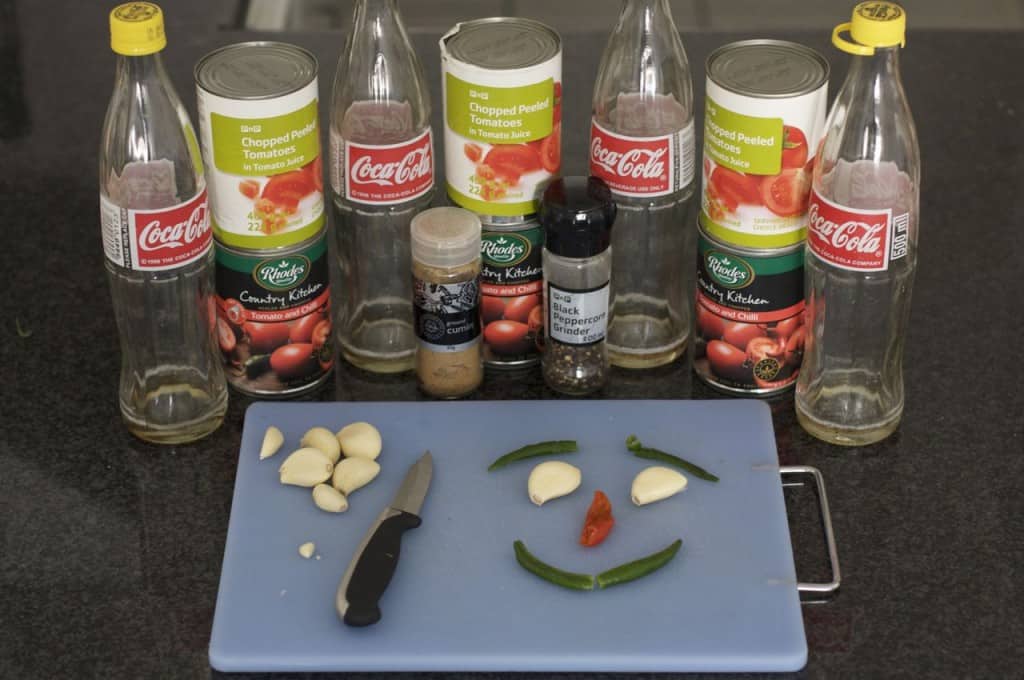 Mark had to convince me that this tiny food processor was a good idea. And now I use it like it's my job. I suppose it is. Anyway he is great. So we mince the garlic in this bad larry first by itself, and then the onion follows. Then you can just add all the other tasty stuff.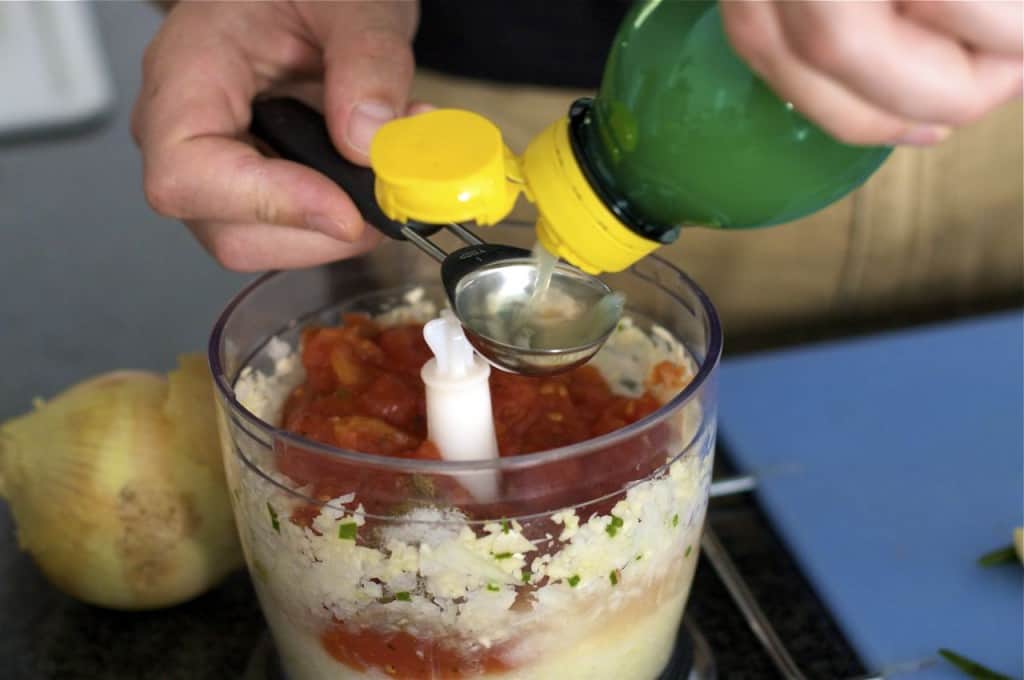 You might want to put a few slits through the coriander first, or else it might get wrapped around the spinny thing, and not chopped! (Not pictured, but be sure you know we made that mistake!)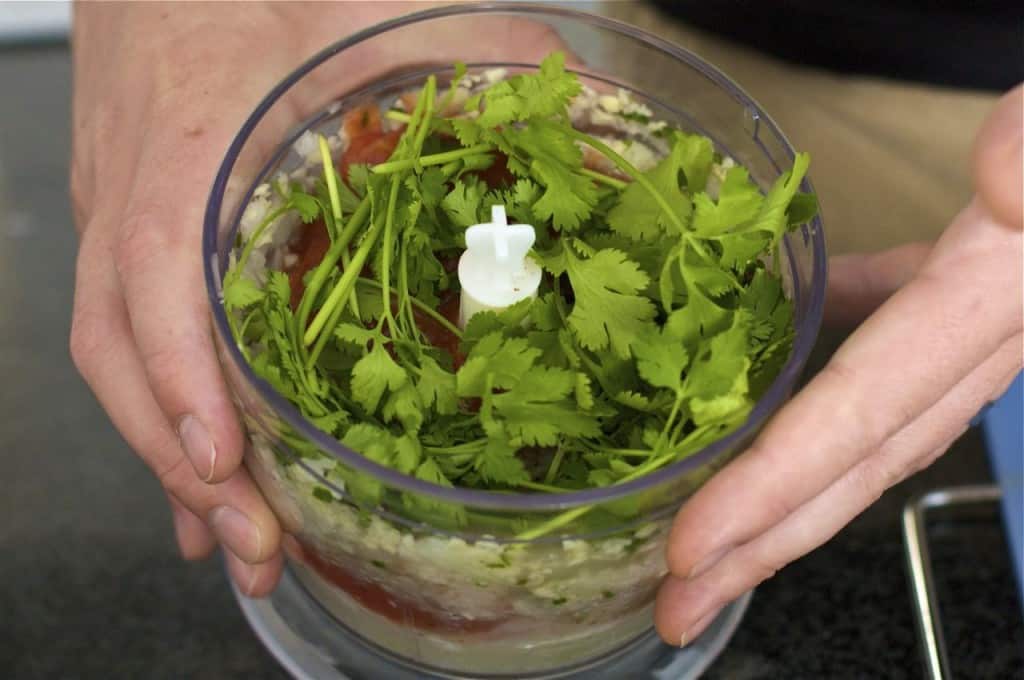 Now is a good time to turn on the Wonder Pets, because the baby is probably tired of not getting enough attention, and you still have lots to do.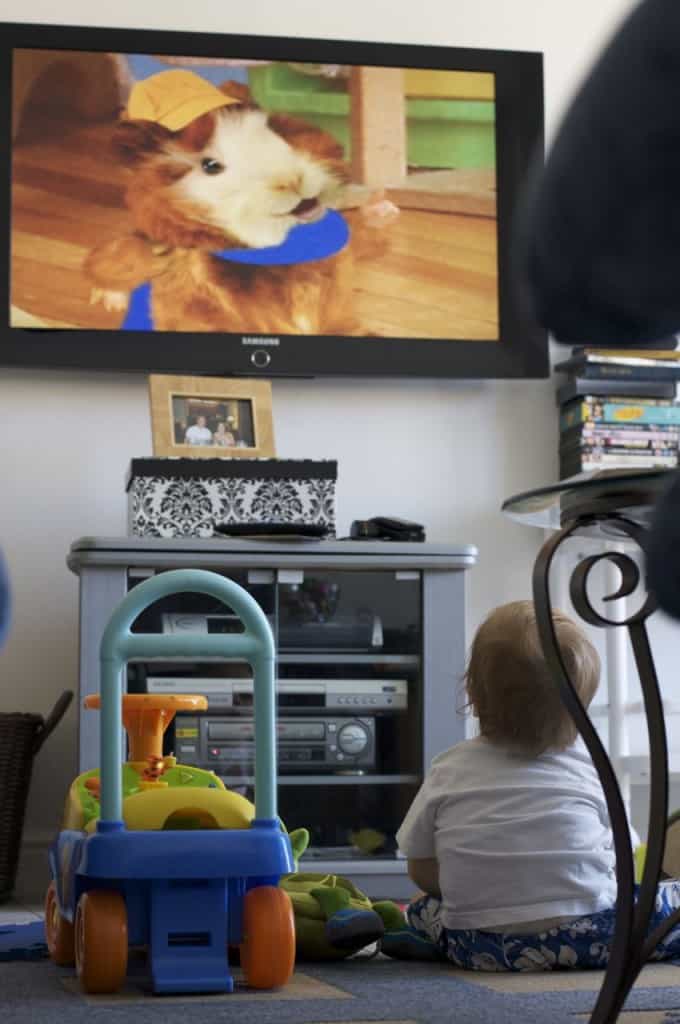 You're almost there! We dumped our three and a half batches of salsa together in one big pot, gave it a good couple of stirs, and then began the process of funneling it into our coke bottles.
Big pot…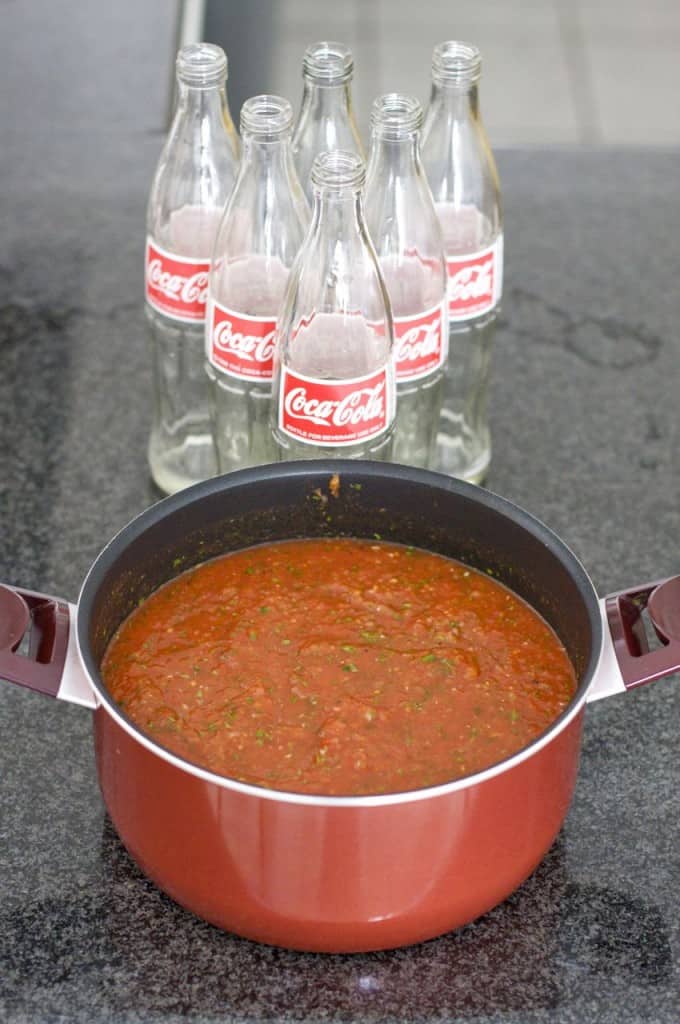 Funnel… (and use a straw if you get cloggies)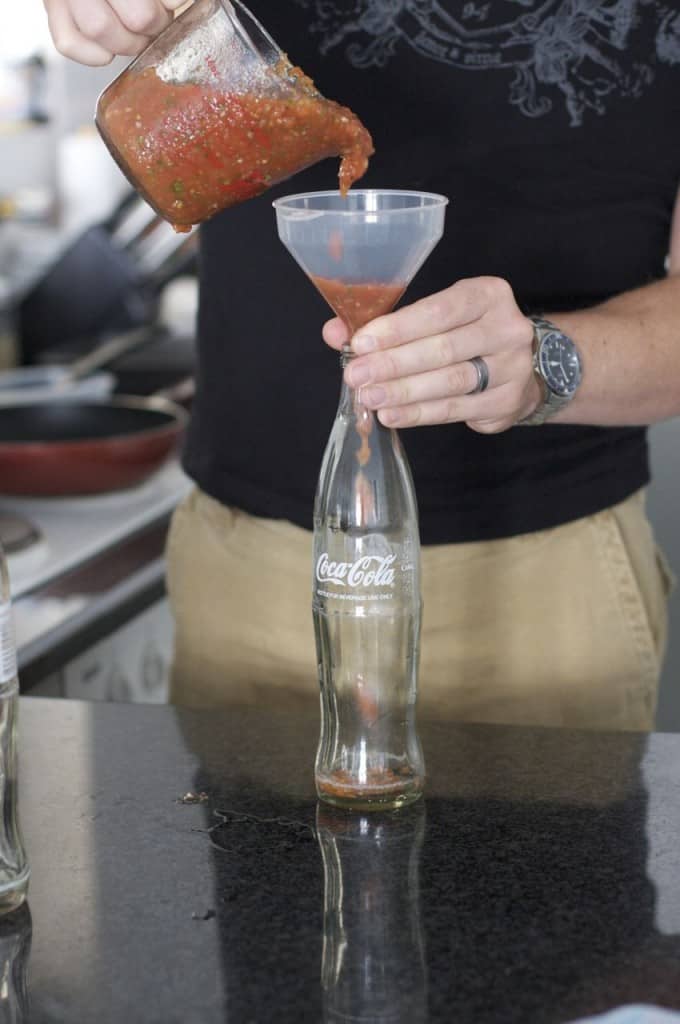 Sorry ladies, that handsome demonstrator is claimed! And this is the final product…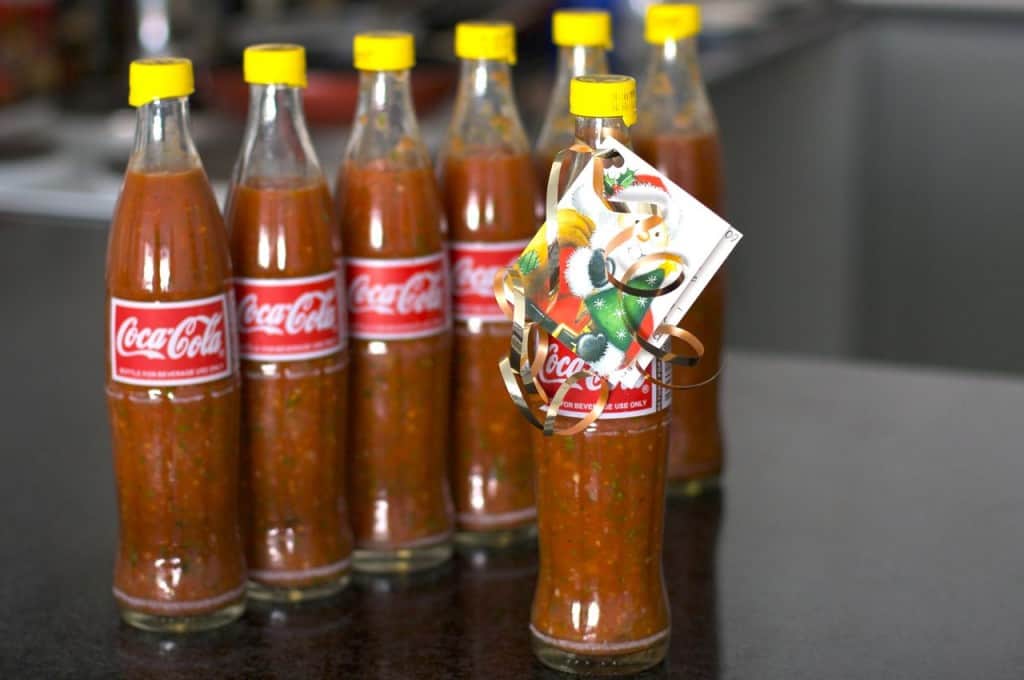 I am pleased to report that the neighbours are really enjoying their spicy salsa Christmas gifts. I was delighted to deliver such a cute product at such a great price! I hope this has your brain-a-storming with creative ideas for being a blessing at Christmas without cursing your wallet! If you do have some Christmas-on-a-budget ideas, please comment away – I would love to hear them!