It's hard to believe a year ago today we were expecting our little Tiger Tank to make his first appearance on the outside. Today — February 18th — was the due date, and if he'd decided to come along, he would've been born two years and six months to the day after his big brother Bear.
As you may or may not remember, however, the Tank (and the Lord) had other plans. In God's Perfect Timing our precious second son arrived in a ninety-minute perfect-for-TV drama that culminated in an expedient trip to the hospital, with Mr. Potato Head reaching speeds exceeding 100 mph. And the magical nine minute delivery ensued.
Someone told me the second one grows faster than the first. I didn't believe them until we packed everything up and started the nomadic journey that began in June of 2011 and finally felt sort of finished in December. I feel so far removed from those days of waiting, our leisurely strolls around the neighborhood, the palm trees, the boats with ropes clanking against their masts on a sunny summer day in the Western Cape Province of South Africa.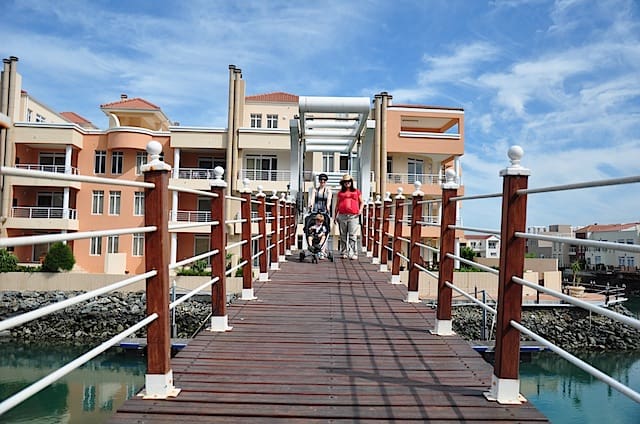 We sold most of our stuff, we left that home, and we said goodbye to a lot of people whom we love and care for. And since the memories of those precious days seem to be fading around the edges, I am very, very thankful for the pictures we took.
We occasionally pull up a photo or two on our computers to ask the Bear if he remembers this or that. And sometimes I know having seen things again in photos is helping him to remember.
In the car on the way home from Bible study yesterday, he and another little girl were discussing birthday cakes. She talked about hers, and then he recounted his last birthday in detail — mine was at Goo and Gammy's house. Gammy made my 3 cake!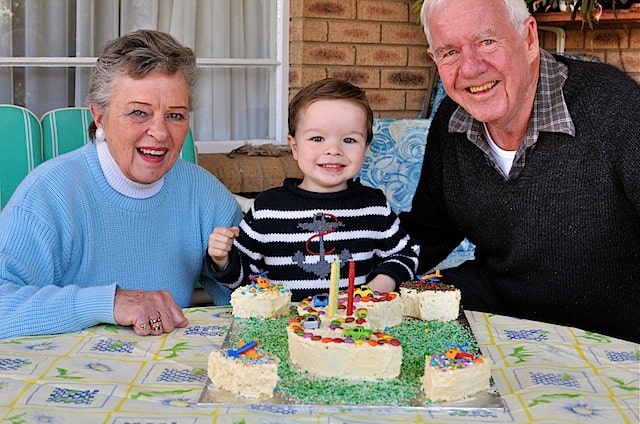 I hope he can store so many of those moments in his mind — seeing elephants at Kruger Park, playing cars with Goo Goo around the table on the patio in Bloemfontein, jumping on the trampoline in our old neighborhood by the sea.
I'm thankful that if we forget, we still have so many photos to usher us right back into some of our favorite memories at a moment's notice… traveling around the Isle of Skye in Scotland, posing in front of the Eiffel Tower in Paris, hiking in the Helderberg region near Cape Town.
More than that, I'm thankful to be reminded of those tiny newborn fists clenched so tight, the way the Bear's hair curled at the nape of his neck before his first haircut, the glorious shots of the grandparents and grandchildren together — ones I often treasure more than any others.
So, in honor of Tiger Tank's 'official' due date, Quiver Tree Photography has decided to do a special giveaway right here, and I'm excited to share the details with you!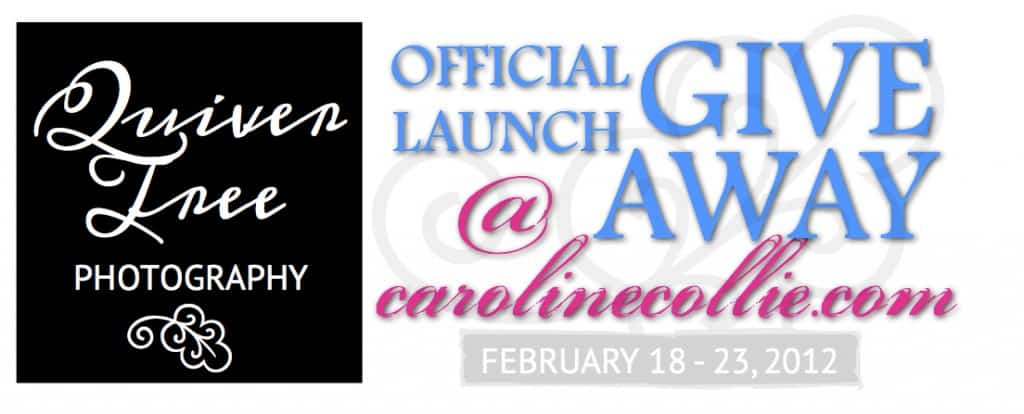 One lucky winner will receive a free one hour, on location photo shoot (a $75 value!) in Eastern North Carolina (within 50 miles of Washington, North Carolina*). You'll also receive 10 4×6 prints and an 8×10 canvas of your favorite photos from the session (a $70 value!) Boo-yow!
All you have to do is leave a comment telling us who you'd like to in your pictures if you win! Make sure you sign in using the Punch Tab widget below, and read the details below to find out how to get extra entries! USE PUNCH TAB — don't just leave a comment!!
We'll randomly draw the name of a lucky winner on the Tank's actual birthday, February 24th!
Visit Quiver Tree Photography between now and then to have a look around the new site!
*If you live outside of the area and would like to enter, you can pay 50 cents per mile travelled outside the 50 mile radius and we'll come to you, or we can make a plan to meet somewhere in the middle!

The Details:
You must leave one comment on this site by 11:59 EST on February 23, 2012 in order to be entered in this giveaway. Folks who leave multiple comments will be considered cheeky and will be ineligible to win.
You can earn additional entries for doing each of the following:
Tweeting about this giveaway on Twitter
Becoming a fan of Quiver Tree Photography on Facebook
Liking this giveaway on Facebook
Sharing the link to this page on Google Plus
MAKE SURE YOU USE PUNCHTAB (BELOW) TO ENTER!!!
We look forward to hanging out with the winner soon!
xCC