Happy Tuesday! And apologies in advance that I don't have more World Cup related pictures! We don't have tickets to the games, but perhaps I'll take some pictures of the "fever" when we're showing my brother and his girlfriend around — they get here Friday! Whoo-hoo!
Anywho, not long after HH, the Bear and I arrived in SA we went for a wee hike on a lovely trail in the nearby Helderberg Nature Reserve. I can't believe I've forgotten to show you pictures before now! It is indeed picturesque, and makes me miss the long summery days in these parts since we are in the throes of short days and chilly winters. Not as short as the days in Scotland, and usually not as chilly, but nevertheless, I'm too much like my Dad. I don't like wearing socks much either. Side note: Helderberg means "Clear Mountain" in Afrikaans. The "Helderberg" is one particular peak that is often clear and free from cloud when the rest of the nearby Hottentots Holland mountains are swimming in clouds.
These shots are pretty self-explanatory, so I think I'll let you explore at your own pace today. As usual, if you let your cursor linger over a photo, you'll see the title and that may give you a bit of insight… maybe not!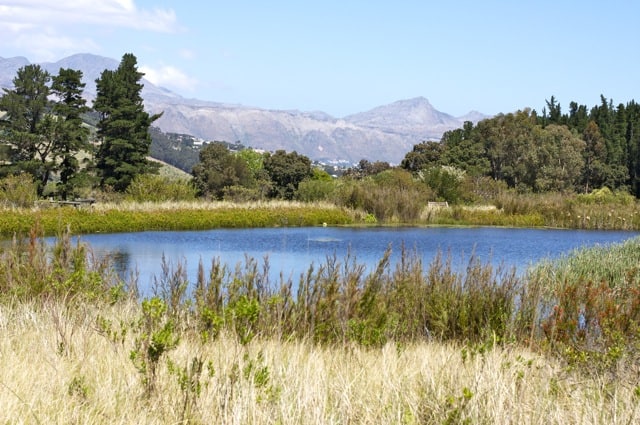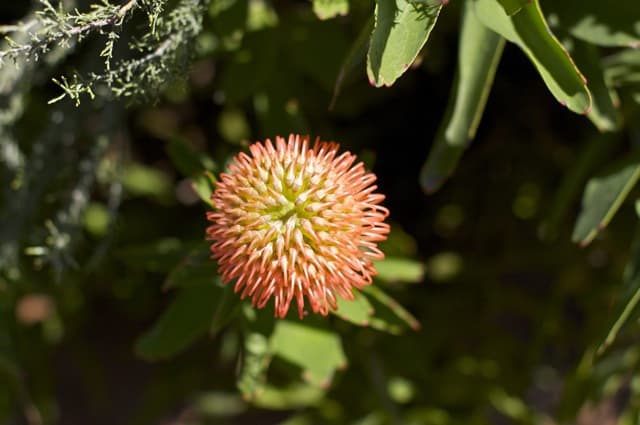 I interrupt briefly to mention: There are some amazing flowers in this part of the world. Lots that aren't found anywhere else!
Do you think the one on the right is pregnant or just well fed?
So that's a slice of life around here when the sun is shining and the weather's warm. But I can't complain because we were outside for a while in t-shirts one afternoon last week. 🙂
Hope your week is off to a great start and that you'll enjoy wherever your journey takes you next!
xCC
P.S. Want to join in the Travelling Tuesday fun? Let me know and I'll add a Linky again today.