One of the baby's toys stopped working properly, so we took it back and exchanged it for a new one. The new one is a little duck with a cylinder-shaped body that sounds like a wind chime, and as sounds and smells and tastes sometimes do, that little wind chime is a ticket for a flight with an 8,000 miles away, twelve years gone by destination.
I'm down by the river at my grandmother's house in the summer time, and the gentle breeze off the water causes the wind chimes on her front porch to twinkle just so. I can smell the familiar waters that lap quietly onto narrow banks and look like iced tea, I can taste the flat Coca-Cola. I listen with my eyes closed and I'm glad to be back there for a brief moment, and I start thinking again, about what it means to be home.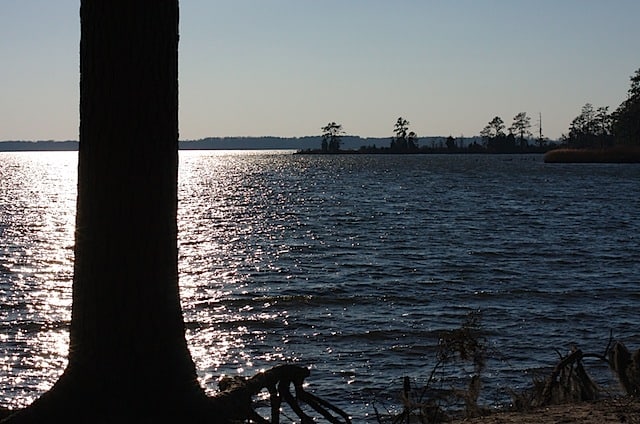 When I was a little girl one of my best friends was also a neighbour, our back yards bordering one another, our families close friends. We built forts out of chairs and pillows and played games and ran around catching lightning bugs together. He knew the sound of my Dad's car, and when he heard it speeding up our driveway, he felt sure he also heard his Mama calling, and took off out the back door for home.
Though the years have mellowed him, my Dad was a tough, and intimidating fella in those days.
As I think about it, I realise it was usually the case in our neighbourhood — when things got uncomfortable, if a fight started, if somebody was up to something you didn't think you ought to be up to, it was time to run home.
All these years later, I've been thinking about home, and where it is and what it means and how I can still have it when it feels like it's an address about 8,000 miles away. So I start thinking about where it is I run to when things get tough, when other people are doing stuff I don't think they ought to be doing, when life is uncomfortable or downright scary.
Suddenly it's as plain as day: my home is in Him.
I've struggled to see it, though I don't know why — a quiet moment on a bed with a Bible, a whispered prayer from a heavy heart, a song on my lips from sorrow or thankfulness — these are the paths I've been running when things were hard, the paths that take me home. And even before that plane first took off six years ago, He was the home I was learning to run to.
Though I look forward to returning to the address where I spent my first seventeen years of life, I'm grateful this time away has presented me with the challenges that taught me where to run, Whom to run to.
What Good News it is that whether we have one address for the entirety of our lives, or a hundred, whether the place where we were born is a thousand miles away or no longer standing, still there is a home for us — one we can run to at any time, in any season. It's the home that great cloud of witnesses who came before us ran to, chained in a prison cell or testifying to a mob about to stone them.
It's in that secret place, spoken of in the Psalms, where we can abide under the shadow of the Almighty. That place where the Lord is a refuge and fortress, where He will cover you with His feathers and give you refuge beneath His wings.
I finally see it: though I've been travelling, and it has sometimes felt like wandering, these last six years, I've never really been far from Home.
My heart brims thankful to the God Who never once left me alone, the One Who saw. The One Who was with me. The One Who always will be. There aren't too many things sweeter than the Coca-Cola as I remember it from my grandma's house in my childhood, but this, friends, this is one.
May your heart always remember the route when it's time to start running home.
xCC
"Because he has set his love upon Me, therefore I will deliver him; I will set him on high, because he has known My name. He shall call upon Me, and I will answer him; I will be with him in trouble; I will deliver him and honour him. With long life I will satisfy him, And show him My salvation." {Ps. 91: 14-16}
{Please come back tomorrow to Join Me in the Bushveld!}