No baby yet! Baking and keeping busy in the meantime! I thought contractions were starting this morning…false alarm! 🙂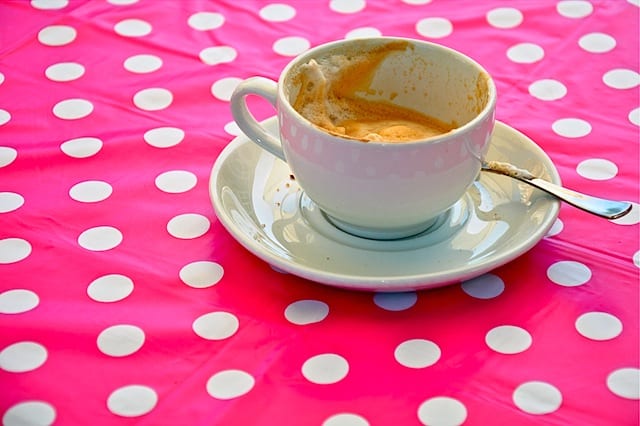 Do you remember the nifty story from Acts 3 with Peter and John and the lame man? On their way to the temple, they pass by a man who has been lame since birth — someone brings him to lay there by the gate and beg every day. He sees Peter and John on the way into the temple and asks for alms. They stop and ask him to look at them.
He gives them his attention, and Peter says, "Silver and gold I do not have, but what I do have I give you: In the name of Jesus Christ of Nazareth, rise up and walk."
Peter takes the man by the hand and lifts him up, his feet and ankles receive strength and for the first time ever he walks. He is joyful — and walking, leaping, and praising God, he joins them in the temple.
An obvious take-home from this story is the fact that this man has been healed, something miraculous has taken place, and it has taken place in the Name of Jesus. Peter and John took the time to stop and speak to this man, and the Lord showed up with a miracle.
There's a less obvious lesson that's worth considering as well — and you'll find it if you look again at what Peter says.
Peter and John didn't have silver or gold with which to bless the man by the gate, but that didn't stop them from blessing him. What they had to give, they gave — healing in the Name of Jesus.
Now some of you may not be comfortable with the idea of speaking such bold words to someone and believing for a miracle. I believe God can and does still perform these types of miracles through His people in the present day, but uncertainty about whether you can heal someone doesn't have to be the reason you walk away without being a blessing.
We often limit ourselves in situations where we have an opportunity to be generous, because we have a very limited understanding of generosity.
We pass by folks on the side of the road without helping because we think we don't have anything to give. We see people having a hard day at the office and don't think we can make a difference. But having a stash of silver or gold (or dollars or pounds or Rand) isn't a prerequisite for generosity.
Generosity might just be a smile or a kind word.
A sincere moment of prayer with a stranger can hold more generosity than a blank check from an unlimited bank account.
Generosity sometimes just means taking the time to hear someone's story or to be with them in their moment of need.
Generosity might look like sharing your lunch with someone who otherwise won't have any.
Generosity can come in the form of a cup of coffee. It can be opening the door of your home to create opportunities for friendship and fellowship. It might be giving someone a ride in the rain, even if they return the favour by stealing your camera. (God is a redeemer!)
Generosity can be a kind touch, a word gently spoken, clean feet and new shoes.
Even a cup of cold water can spill over the brim with generosity.
So don't be too quick to pass by an opportunity to be generous because you think you have nothing to give. The best gifts in life are often the ones that come with no price tag at all.
xCC