I am still getting used to simultaneously thinking about making Christmas wreaths out of coffee filters and making sure to remember sunscreen, thinking about gifts for the holidays and tugging at the straps of my maternity bathing suit on the beach.
The Bear, however, doesn't know any different, and has had summer and Christmas together for his two wee years. Although I'm excited we'll be in the Carolinas, I am going to miss the summery African Christmas!
We went back to this beach today with our visitors…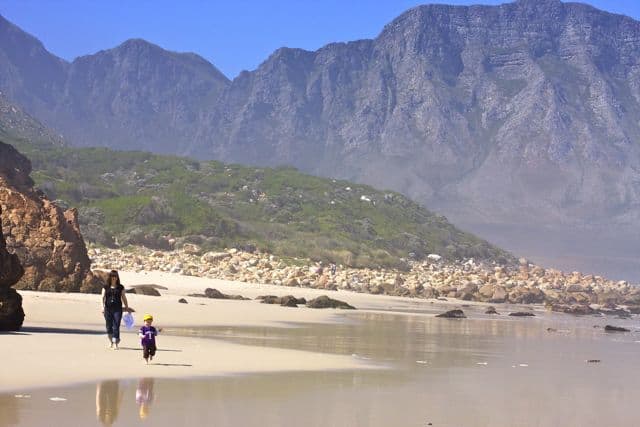 Tomorrow we'll be visiting Mirriam and her kids… exciting!
And following other thoughts on my stream of consciousness…
For those of you not in the southern hemisphere, have you ever had a summer Christmas?
My Bump is now 41 inches around.
Has anyone seen my toes?
Did I tell you I'm going to be a bridesmaid in a few weeks? 🙂
xCC