Around these parts, after two wonderful weeks of having guests visiting all the way from the South, it seems that the place is a bit of a mess.
And with Hero Hubs feeling under the weather, and Mama Bear's southern drawl hanging out, feeling a little happy-tired after all the excitement,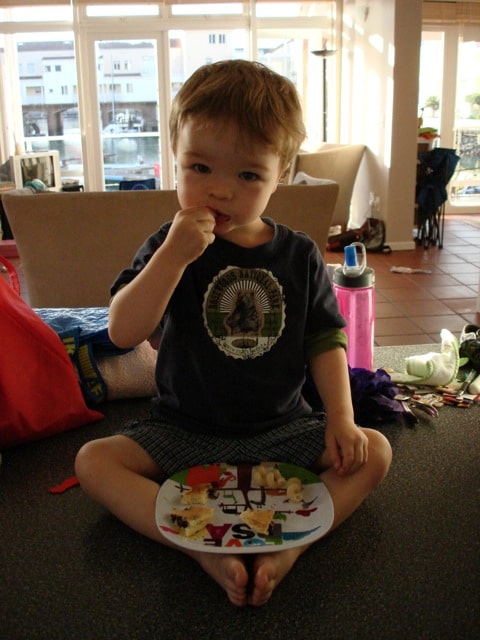 you *might* find that if you dropped by to see us just now, the Bear would be sitting on the kitchen counter, enjoying a scrumdiddlyumptious dinner,
which consists of a warmed-up homemade chocolate chip pancake and some of his favourite twirly noodles.*
*This isn't a scene you'd come across very often around these parts, mind you. But would you believe he prefers the plain noodles to the choc-choc pancake? He signed and asked nicely for more noodles!
While there might be cause for concern based on nutritional value and sugar content, it seems, just for this evening, this little dinner was just right.

I know we're not the only ones! When's the last time you served (or ate) a dinner like this?
xCC