During last week's distribution, a little one came up to me, with an ear to ear grin, her front two teeth missing. She softly whispered something to me, and gently repeated it when she could see that I couldn't understand. She was one of the most jovial of the group and I was eager to know what she wanted to say. Unfortunately, even the second time around I still couldn't understand, because she wasn't speaking English.
I brought her over to one of the older children and asked for a translation, and the answer was simply:
She wants some water.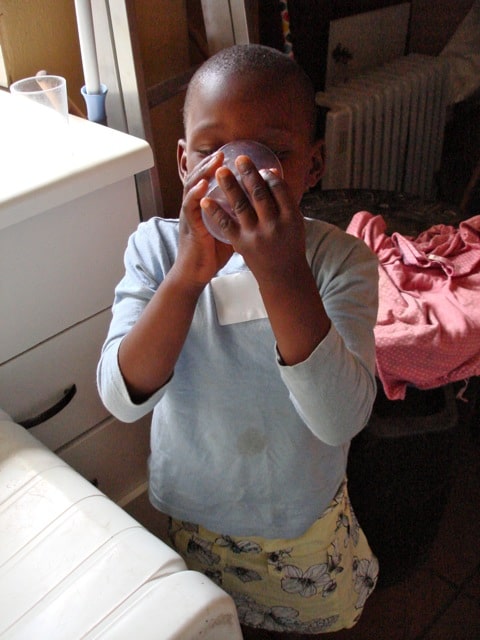 As I took her into the kitchen and found a cup and filled it up from the tap, I heard the words of Jesus in my heart:
And whoever in the name of a disciple gives to one of these little ones even a cup of cold water to drink, truly I say to you, he shall not lose his reward. (Matthew 10:42)
I snapped her photo because I wanted to remember the moment. The privilege of the opportunity to be the hands and feet of Jesus through a very simple and practical act of kindness.
We all have a cup of water to give, in one way or another. And sometimes it's a blessing to see things that cost us very little mean so very much.
With a smile, an open door, a kind gesture, a cool drink, you can offer a cup of cold water in Jesus' Name today.
Will you?
xCC