As you mayhaps have already gathered, we've been enjoying a wee week's visit in Bloemfontein. We're spending time with Hero Hubs' folks, delivering shoes and meeting with folks to form some awesome partnerships in this delightful home away from home. And of course, there was a visit to Kloppers this afternoon. Even in the midst of renovations, they are still magic. I didn't spend a dime but I do love that store!
Since HH's folks weren't in the Cape for the celebration of the Bear's big transition, you know, the one from 23 to 24 months, HH's Mom decided to bake a special cake for him so that we could re-celebrate the magical two-ness all over again. And just so you know, we're starting the terrific twos around here.
I thought I'd share a slice of Bear's second second birthday with you. (If you're a keen photographer and these photos look a little weak, read this post to find out why. It probably also didn't help that the lens was dirty. Sorry guys.)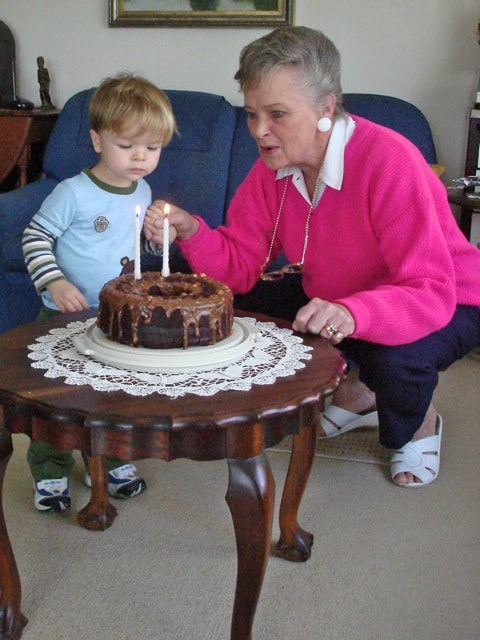 We all smile while the Bear signs thank you for no particular reason. (Yeah, he signs "thank you" backwards, but we know what he means.) And look! When I lean forward and hide behind the Bear, you don't even know I'm preggers!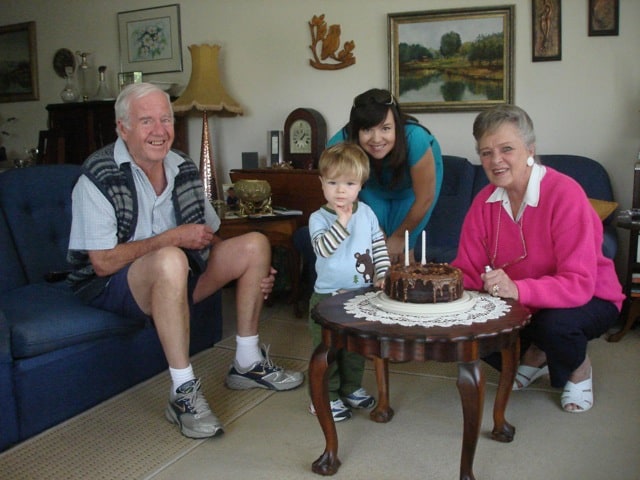 We sit on the step to eat our chocolate cake and avoid the crumbsies! "You want me to smile but you just gave me cake and I'm stuffing my face with it?" he seemed to say.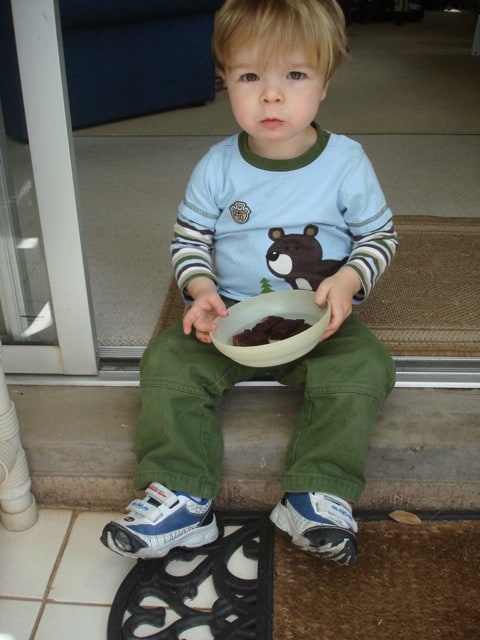 How 'bout I just keep stuffing my face instead?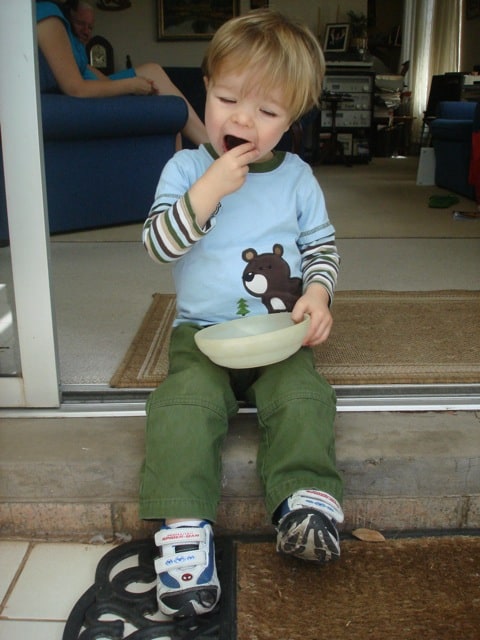 It's great to be two.
Since quality photography is limited and we're on travelling internet (which is much higher in cost — I've told you you pay for internet based on how much data you use in SA right?) I just have one more photo to round off the 'slice of life' this Travelling Tuesday. Enter the braai, stage left.
Some of you who've been coming around for a while will already know that the Braai, Afrikaans for put meat on a fire and everyone is happy is a proudly and beautifully South African tradition, which we partake of at regular intervals. Ya know, we're traditional like that.
This lekker braai took place Saturday afternoon here in Bloem. Say lamb chops, boerewors, sticky chicken wings, and heaven is a place in Bloemfontein. You get the picture.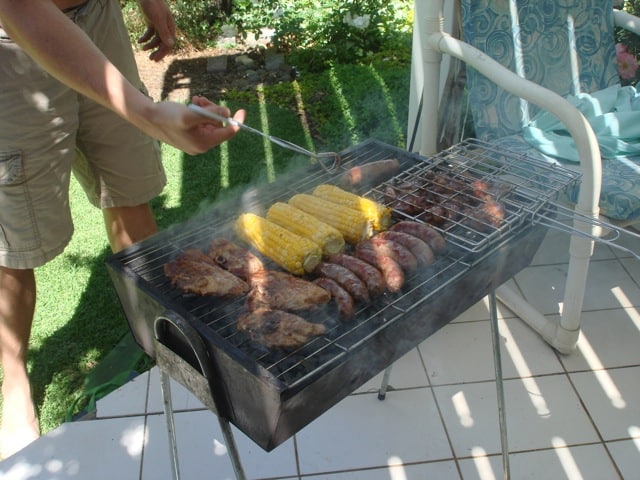 Go Hero Hubs, Braaimaster extraordinaire!
Well guys and dolls, that's a slice of life this Travelling Tuesday! Hope your week is off to a great start. Let me know if you can stop by so we get the braai going for you. Woot! 😉
xCC