Happy Tuesday, friends! We're on the road with my Mama and loving the adventure together! I will have some wonderful photos for you from the places we've enjoyed along the way for a few Travelling Tuesdays to come!
In the meantime, this Travelling Tuesday is a birthday edition! You can travel to our new place where you'll get a few glimpses of what it looks like furnished – but more important, you'll get to see the Birthday Bear, enjoying the travel into the world of being tewwwwooooooooohhh, as he puts it.
We'll start things off with the most important part, the labour of love which was the birthday cake. He likes stars, so there ya go. I worked hard. That icing is from scratch!!! And I don't have a sieve for sifted the powdered sugar, so it was slowly slowly blended with lots of love!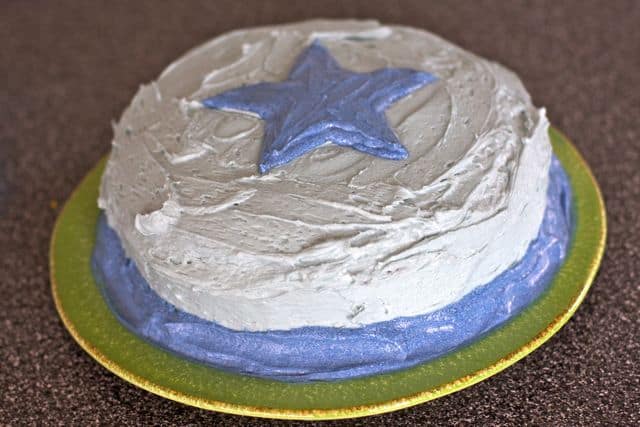 And here's the cake with the age appropriate signage. Can you tell I was proud?
The boy is overjoyed with guests arriving!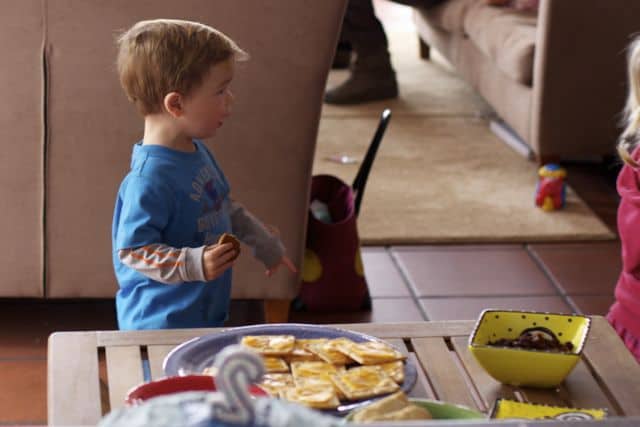 Hannah isn't sure she wants to smile for the camera.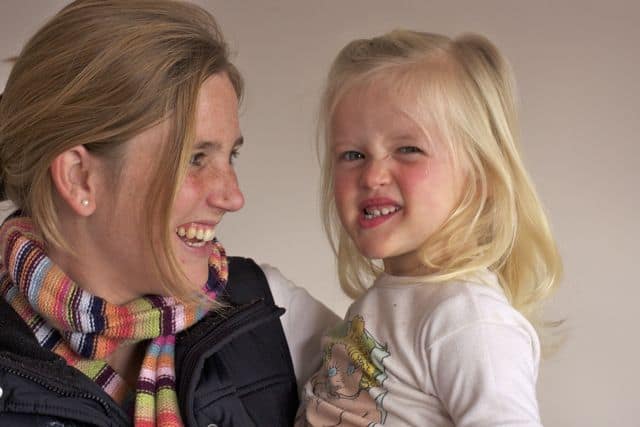 Mom meets one of my neighbours and her daughter. The Bear ADORES this little girl! He walks over and gives her a gentle pat whenever she arrives.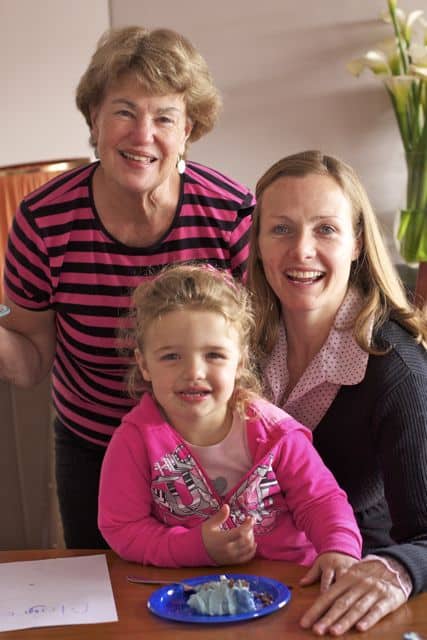 Liam finds my MacBook, carefully stowed under the couch where it can charge in peace. Uh-oh!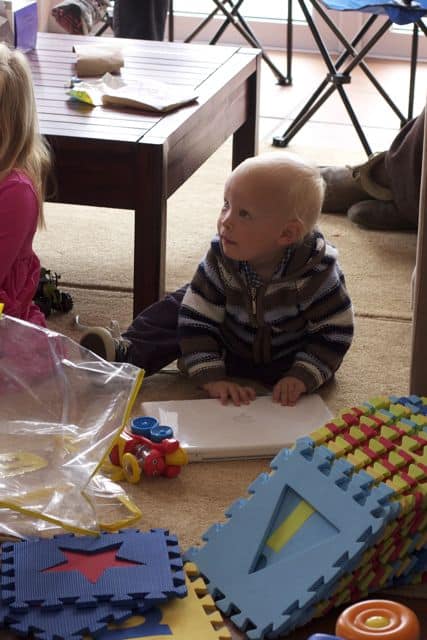 The Bear was impressed with Sarah's big girl skills: going down the stairs forwards like a grown-up. (He still goes backwards on his belly.)
He occasionally gave overwhelming hollers of thisisthebestdayever delight – wish I could've captured one on the camera for you!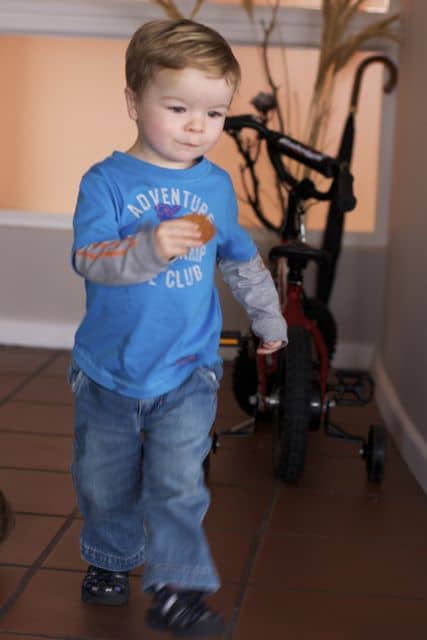 Brother and Sister. Sweet hey?
Trystan is always smiling.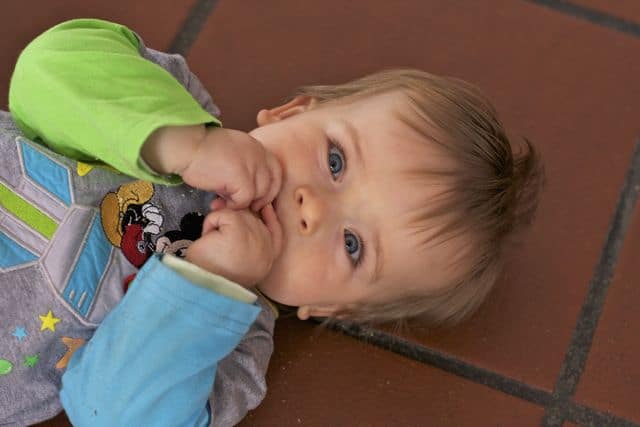 Trystan's Mom is a sweet friend!
The Bear decides I can blow out the candle. He'll just grab some icing.
Liam likes cake.
So those are the highlights! Besides taking pictures of all the great prezzies, which just seems excessive. It was a wild event, but lots of fun! Glad birthdays come once a year. 🙂
Blessings as your adventure continues, friends! Happy Tuesday!
xCC