Well guys, the travels take you to the lovely Gordon's Bay again this week! I am excited to share photos with you from our new place. Forgive me that the pictures are of our place, still empty. But if I take pictures of its current state, you'll see that we're living amidst boxes and using things for purposes other than the purpose for which we they were created. And let's be honest, most of the time it's best when things are used for the purpose for which they were created. Like people, and air compressors.
We are paying a fraction of what the landlords were hoping for in December last year, and they've done renovations, re-carpeted and re-painted since then. We can only point to the Lord with thanks, because we don't know why we're getting such an amazing deal! We're still in the same neighbourhood as before, which is wonderful for walks (the Bear is still riding his car and a little nervous on his wee bike) and very secure and safe.
From the brick wall on the left to the end of the bricks on the right, that's our new pad! Complete with a white picket fence and a wee bit of garden! 🙂 The new offices of Samaritan's Feet South Africa are located in the newly finished loft up there on the third floor!
This is the first time we've ever lived in a place big enough to need a baby monitor. Look! A fireplace.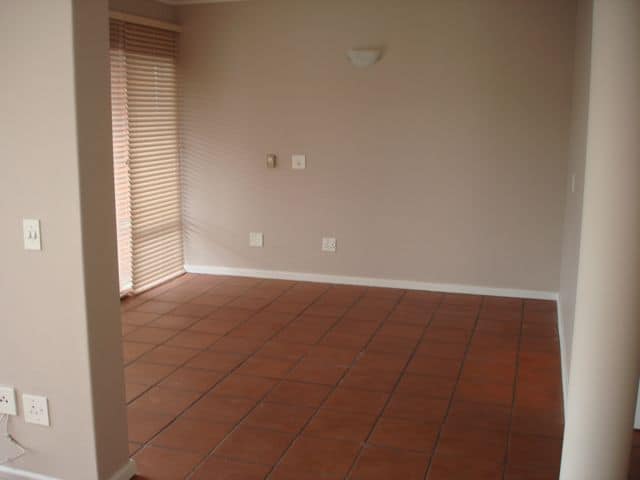 This is the dining room. We got a big khaki-coloured rug and a round table with five chairs at an auction the other night. Just use your imagination… I'm thinking of painting the table but haven't decided what to do yet.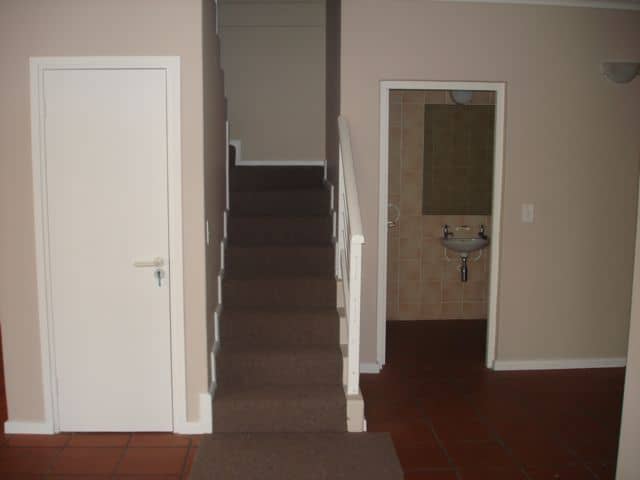 Would you like to head upstairs? (Or go potty?)
The view from the Master Bedroom. Draw in a lil' queen size bed we picked up at a MAJORLY discounted price, just there on the right. And a ton of boxes and suitcases on the left.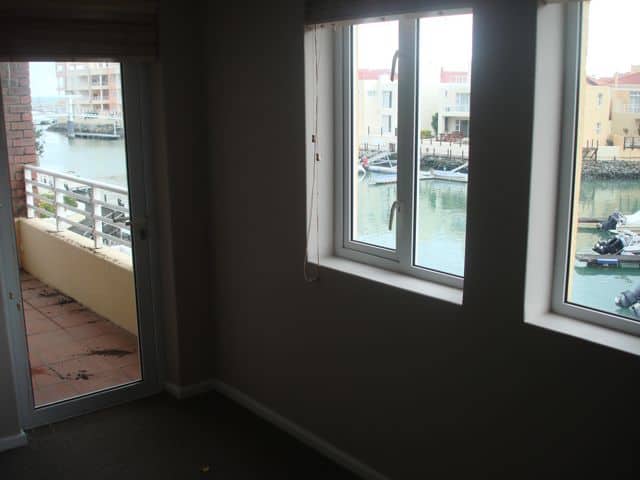 That's the view from the Bear's room! Excuse the pigeon problem on the balcony. 🙂
Look at the unbelievable cupboard space! A shower and sink in the first loo, a full bathroom in the second…and Baby #2's room at the end of the hall. (Or your room, if you come visit! 🙂 )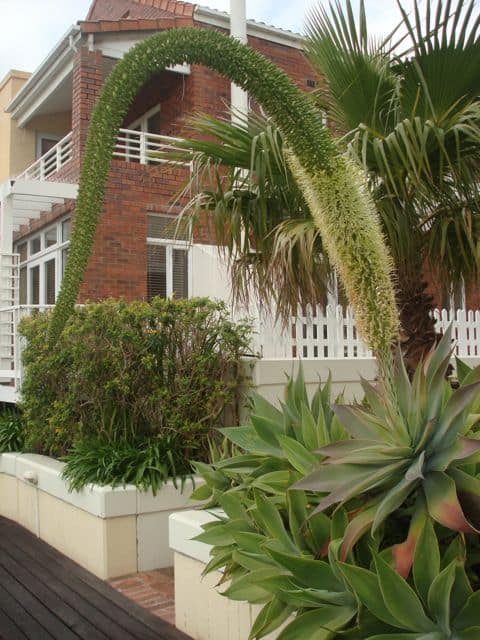 Did you notice this crazy flower in the first picture? These plants only flower once every twenty-seven years! My brother thought it was like something out of Alice and Wonderland. The flowers have now almost reached the tip. Amazing, hey?
So that's our new place! What do you think? We're really blessed to be here!
Hope your week is off to a great start! Enjoy your journey today…Happy Tuesday!
xCC