A few weeks ago, Hero Hubs spent a long and lunchless day in a sugar warehouse. Working through extreme tiredness, a busy and slightly stressful season, and a nice wee bout of Bronchitis, he was sorting shoes for Samaritan's Feet South Africa's Shoes of Hope distributions, which would be happening during the World Cup.
The other day, one of you asked what 15,000 pairs of shoes looks like. And it's a little like this:
Or like this…
Mayhaps it's more like this…
(Fortunately there were guys with forklifts around to take the top pallets off the bottom ones.)
Once you start digging in, it's a bit like this: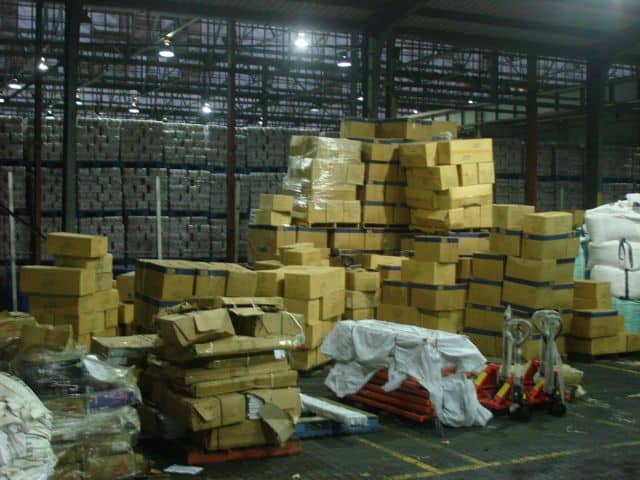 And since this is the warehouse where most of the sugar in the Western Cape is stored, the floor is sticky and you can't put a single pair of shoes onto the floor while you're organizing. Hero Hubs did an amazing job. Maybe we should create a Facebook fan page for him or something.
Some of the distributions he was organizing shoes for were taking place in partnership with YWAM Rustenberg. The team there hosted some wonderfully successful Shoes of Hope distributions, and they created some great videos to document their efforts and share the joy with us.
So the good news is, a few thousand pairs of shoes also looks like this: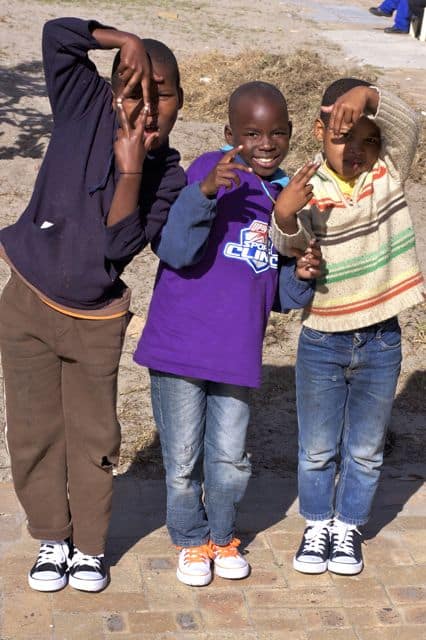 It also looks like this:
And this:
And thanks to the team at YWAM Rustenberg (and Hero Hub's work behind the scenes) a few thousand pairs of shoes looks like this, too:
And that sure does make the bronchitis-ridden, slightly-rushed work behind the scenes completely worthwhile.
But I still think you should give HH a high-five and a big pat on the back next time you see him. 😉
xCC