There are few people that inspire me to tears like Nelson Mandela. Long before my feet called the red dirt of South Africa home, my heart had deep respect and admiration for this most famous South African. A legend in his own time, Madiba took the long walk to freedom and showed the world how forgiveness is lived, how truth and reconciliation are chosen and embodied. He has walked paths of peace, when most would feel entitled to wage war. And that our world is celebrating and honouring such a figure, such an example, has a world of meaning to me. He is indeed a hero worth celebrating.
Nelson Mandela was born on July 18, 1918 in Transkei, South Africa. "Madiba" is the name of the Xhosa Tribe from which Mandela comes, and it is considered an honour to refer to someone by the name of their tribe. After spending 27 years in prison under the Apartheid government in South Africa, Madiba emerged to reconcile with the very people group that oppressed him all those years. He led the nation to a peaceful resolution as the era of formal segregation in South Africa finally came to an end.
In 1993, he was awarded the Nobel Peace Prize, and in 1994 he was elected the first president of a new, democratic South Africa. The eyes of the world watched and waited for hostility and violence in those days, but they were surprised by a demonstration of peace. His work to reconcile a nation fraught with such a challenging past pointed the new South Africa toward a bright and glorious future. The 2010 FIFA World Cup has shone a light on the vibrant, new South Africa, and we hope the world has taken notice. Madiba is a man of faith and a man of character, and I hope that I'm one of the millions who are overjoyed that the world will be considering him, every July 18th, hopefully for generations to come.
On a visit to London in 2008, Mandela said:
"Where there is poverty and sickness, where human beings are oppressed, there is work to be done. Our work is for freedom for all. After 90 years of life, it is time for new hands to lift the burdens. It is in your hands now."
Amen.
Samaritan's Feet South Africa has dedicated its two most recent shoe distributions to the honour of Madiba on Mandela Day. We hope that by sharing photos that demonstrate the difference something as simple as a pair of shoes can make, we will inspire others, in the spirit of Madiba, and for the glory of God, to take the 67 minute challenge, and do something to make a difference in the lives of others.
We know that one man has the power to change the world. The question is: Will you accept the challenge to change yours?
Our "Mandela Day" photos will be posted in the News at Samaritan's Feet South Africa. (www.samaritansfeetsa.com) But of course, I'll give you a few highlights here, too!
Proudly South African.
The hardest part of every Shoes of Hope distribution…the demand always exceeds the supply.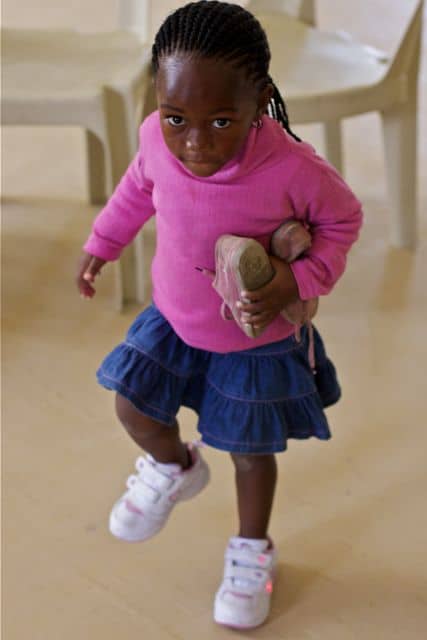 A very good improvement for winter in South Africa…
This precious little girl arrived in a pair of mismatched, oversized flip flops.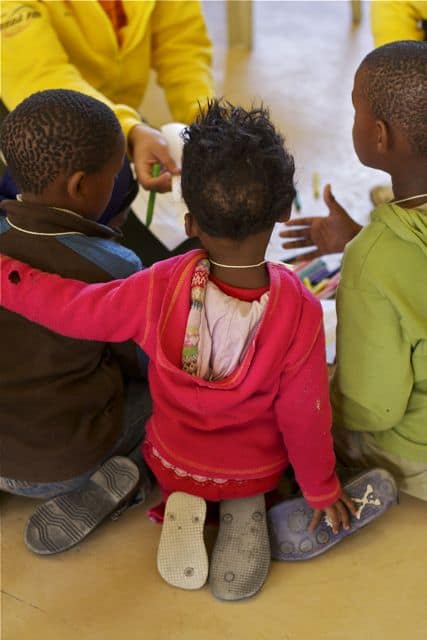 Click over to Samaritan's Feet South Africa to see how she departed!
May you find inspiration today, to make a difference in the world around you.
xCC