My fingers are back to clickety-clacking my Mac (and I missed you guys) but it was really good to sit still and enjoy my brother's visit as much as possible. My mind is continually stirring with new things to share with you, and I also have some great photos for you to enjoy, but I thought I'd give you a few highlights to enjoy for now. And, man did that trip go by quick! My Mom arrives NEXT MONTH and I'm glad she'll be here two weeks!
We started out one day at the V&A Waterfront in Cape Town, and then took a taxi down for a stroll at super-posh Camps Bay. The Bear got sandy like it was a personal mission, and I enjoyed seeing him play with Uncle Russ.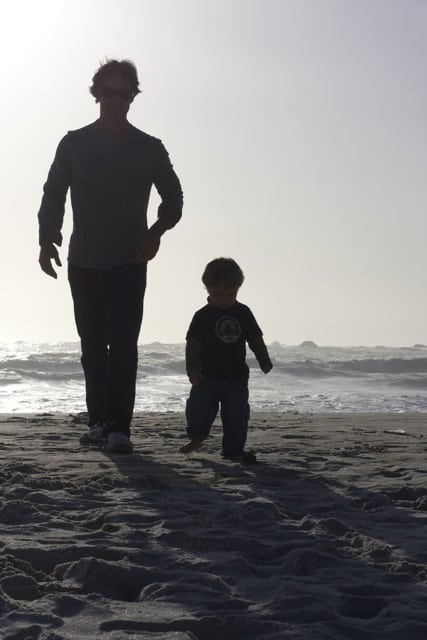 What you can't tell from that photo that you can tell from this next one is that, once again, the Bear is severely gutted that he isn't going to go for a swim today.
But he still had fun.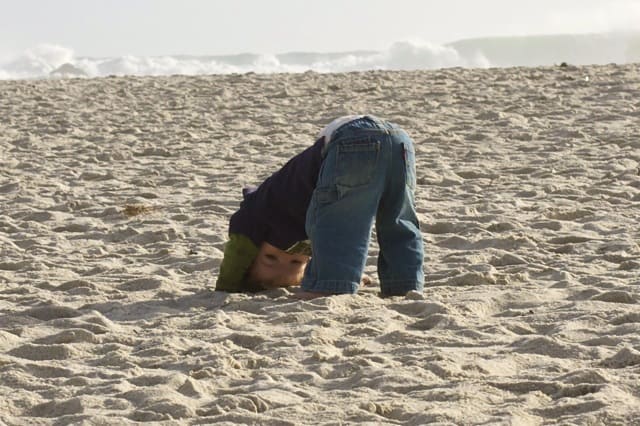 See?
One little Bear even learned how to swing!*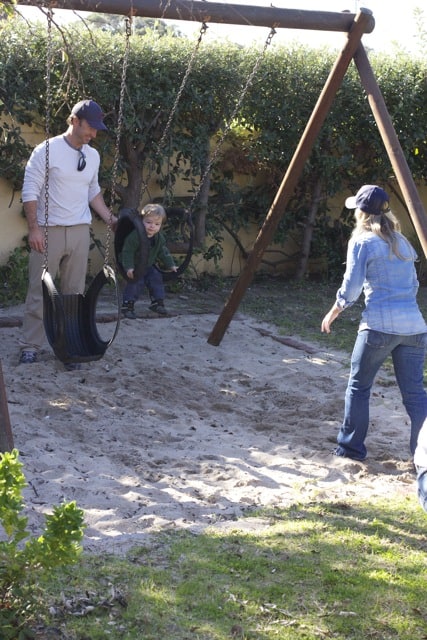 *With a 98% rate of success, and one big fat I-let-go-bruise on his forehead.
We also enjoyed some lekker good eats… (in some lovely settings)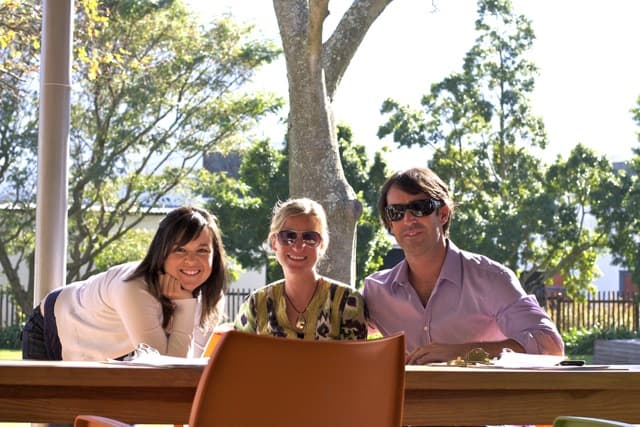 While peacocks coveted the Bear's good eats…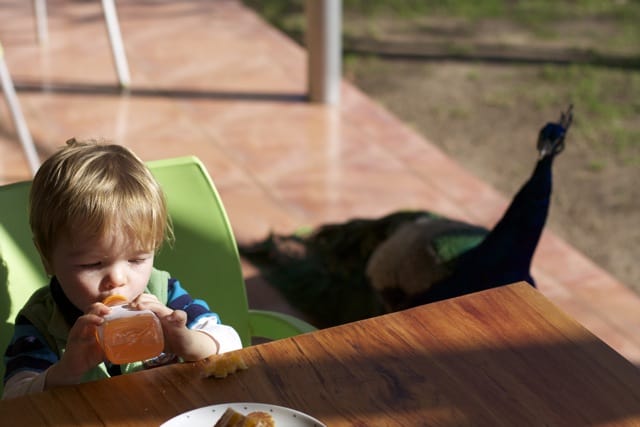 And although there are more stories to tell, and some great pictures from our very first World Cup Distribution, which finally happened Thursday, let it suffice for now to say that in this moment…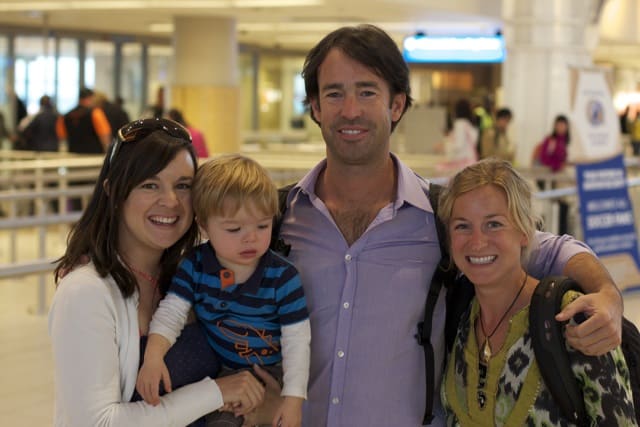 (the goodbye at the airport) how the Bear looks is how I really felt. And I managed to wait till the car to really ugly cry.
We'll hold on to the souvenirs and the memories… (yes, before the sun was up, the Bear was up looking for his special official FIFA World Cup soccer ball today, which he proceeded to hold onto all morning)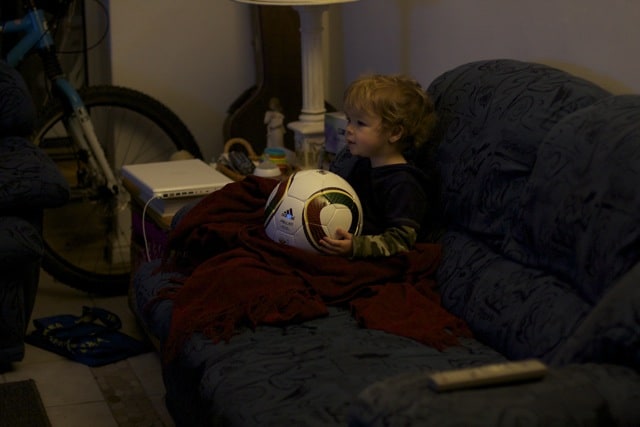 And I will prayerfully and hopefully look forward to being together again soon.
Thank you for visiting, Russ and Erin! It was a joy and a blessing to have you! Now come back when you can stay longer! 😉
xCC