A comment someone made the other day made me think you guys might like to hear a little more about what it's like to live life here in SA, at least for the Collie family. The thought reminds me of the moment in the movie Amelie when Amelie decides to walk the blind man quickly down the street and tell him what she sees. He's so thankful for someone else to see for him. If I were to walk you down the street of our days, these are some things I would probably mention.
On the way to the gym we stop for diesel. (Mr. Potato Head is a diesel potato, you know.) We used to go to the nearby BP before we discovered the cheaper diesel place just a little further down the road. We would often see a station attendant called Miemie at the BP. (Pronounced Mee-mee) He lives in a nearby township. His skin is light and his eyes are piercingly pale. He sees the Bear in the backseat and always waves and says "Hello Tiny Bubbles!" while the diesel hums along to fill Potato's big tank.
Miemie's wife just had a baby. We offer to bring him baby clothes and things the Bear isn't using anymore, but he says lots of people have been bringing him things. Though his mother only lives a few miles away, the baby was four months old before she met him. Being far away from family hits home for me, but the fact that four miles is an insurmountable distance tugs at my heart.
We take the Beach Road (Kusweg) from our flat to the gym and watch people out walking on the beach with dogs and babies and friends as we roll over speed bumps and pass women selling newspapers. Table Mountain is across the bay and on clear days you can see all the way to Cape Point. When the sun's shining the other side of the bay seems close enough to swim to. We pass a coffee shop called De La Creme that I want to visit sometime. It's decorated in a 50s-60s Americana sort of theme; Elvis and Marilyn Monroe posters, inviting you inside. As we bumble along we sometimes see planes heading to the airport against the backdrop of the mountain. Lots more planes than usual lately.
Our gym is the nicest gym at which I've ever had a membership. There's a beautiful big pool and a separate pool for water aerobics. Almost every piece of cardio equipment in the CV area has its own TV. We often do the circuit and wish other people would pay attention to the instructions and lights and move along in an orderly fashion. It is a strange feeling sometimes…the wealth and poverty that entertwine so closely here. I smiled at one of the ladies cleaning the sinks as I went into the potty a while ago. When I came out she asked for a job for her sister. I felt really uncomfortable because I didn't know what to say. We have a lady who helps with the cleaning once every two weeks and we don't exactly have the funds for that, but we are glad to forego something else in the budget to give someone work. I regretted not having any suggestions for the cleaning lady's sister.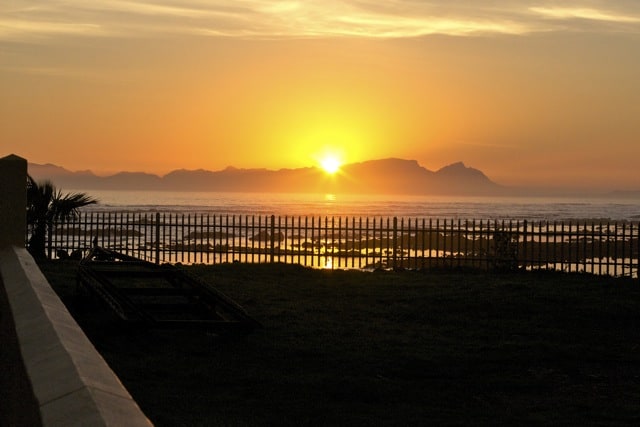 Sometimes we rent a DVD on the weekend. There are two little boys who look like brothers who beg outside the store. I am sad whether I have something to give them or not, because I wonder if they are begging instead of going to school. I saw the little one in the parking lot at the grocery store down the street the other day. Seeing the familiar face of a stranger is sometimes just plain strange.
At one stoplight for a long time, there was a nice and large lady with a brilliant smile. Her "spot" was always just outside a lovely golf living estate that stretches on and on, called Greenways. Her daughter sat on the edge of the plant bed which sat in front of one of the Greenways signs outside the gate. It seemed like her daughter had a mental disability but I wasn't sure what it was. She was there begging day after day and she began to recognize us. My heart ached if we didn't have anything to give. I began to think about learning to knit so that I could teach her. If she had a skill, a trade, surely she'd be better off? If she could knit scarves to sell? Before I had a chance to think it through or buy knitting needles, we passed by one day. As the change clinked in her ceramic cup, she joyfully declared "We are going home to Zimbabwe! Good bye dear friends, God bless you!"
Those words broke my heart. It felt like I'd missed a chance. I wasn't sure how things would be better for her in Zim. I wished I'd had the opportunity to do more.
After the gym, we sometimes stop at a nearby grocery store. Some days they give away samples, and I'm glad because it distracts the Bear for at least five minutes. He tries new cookies and Pink Lady apples with equally happy appreciation. I stroll the aisles and sometimes still marvel at how expensive things seem to be here. I wonder how people who make so little make ends meet.
An older gentleman who always wears a hat sits on a big cement block, or if it's taken, sometimes a brick turned on its end, in the grassy area that runs between our complex and the road. Every day we pass by and I smile. He hasn't smiled back yet, but I keep trying. I want to bring him cookies or banana bread the next time I bake some.
The security gate closes behind us and the security guard on duty in the booth stretches his hand high to say hello. For a little while, we escape the poverty and sights that tug at my heartstrings. But tomorrow is always a fresh battle. A fight not to grow cold…a fight to give, to at least pray, to smile and believe: tomorrow is a fresh opportunity to give, to love, to smile.
xCC