While I seem to keep heading in the direction of making a vow of poverty, God keeps supplying our every need through people we know and love (and sometimes strangers!) with exceeding abundance. Remember when I thought it wouldn't be the end of the world if we couldn't get the Bear a new bike when he outgrew his car? Well, his "Guh-Guh" thought otherwise and sent some funds for us to buy the Bear a new bike.
So while we were in Bloemfontein we found THE bike at a great price at a store that has quickly found a place in my heart, Kloppers. Kloppers represents the beauty of the old-fashioned general store to me, before the days of Walmart where all was privatized, sanitized, streamlined and shiny-floored. On their carpeted aisles, you can find everything from camping gear and garden tools to glass cut the perfect size to fit a wooden picture frame you bought on the side of the road for 20 Rand to electronics and school uniforms to fine china and awesome kitchen gadgets. And then some! The staff are incredibly friendly and even when you're not an Afrikaans speaker (like myself) and you happen to find a staff member who doesn't speak English, they still try their darndest to help you out, and it sure is sweet.
Sadly the nearest Kloppers to us is ages away. But we enjoy a few visits each time we're in Bloem!
I apologize! On to the Thank You Note at hand!
A lot of folks around here seem to be getting the bikes with no peddles that the kids push with their feet and it helps them learn balance. (Is it the same in the States right now?) But we wanted to go ahead and get a proper one with training wheels that would last a while. And we finally found one (at Kloppers!) at a great price. And they lowered the seat a little so the Bear could reach the pedals now … well almost.
Introducing…the Bearcycle!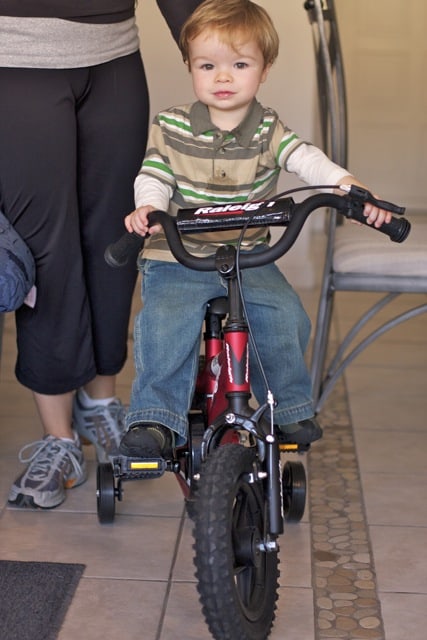 We tried it out for size again once Hero Hubs had the training wheels back on (after the trip down from Bloem).
And then we were off!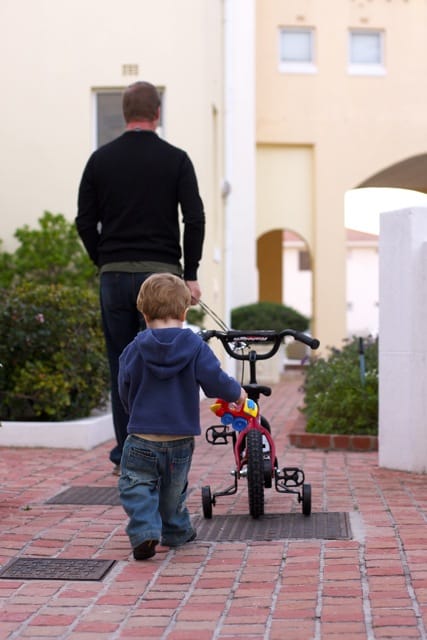 He was very excited to get going!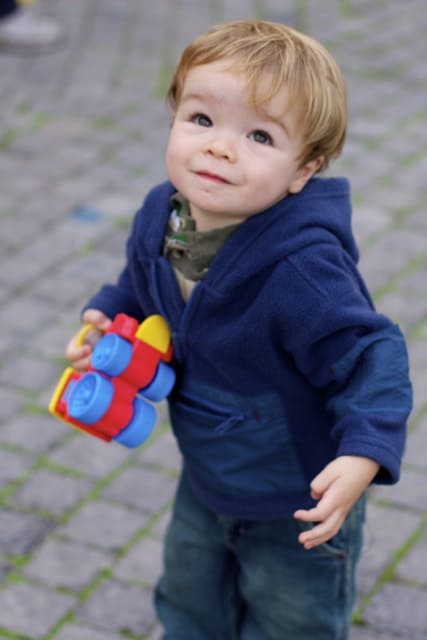 Not sure why he brought his train, but we put it in his hood while he rode. 🙂
It definitely put a smile on the Bear's dial. Look at him go!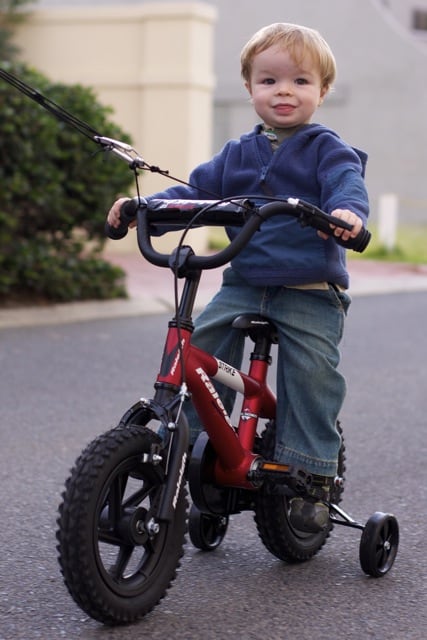 What's that? You've noticed that his feet aren't on the pedals…and there's a rope out front?
Oh yeah…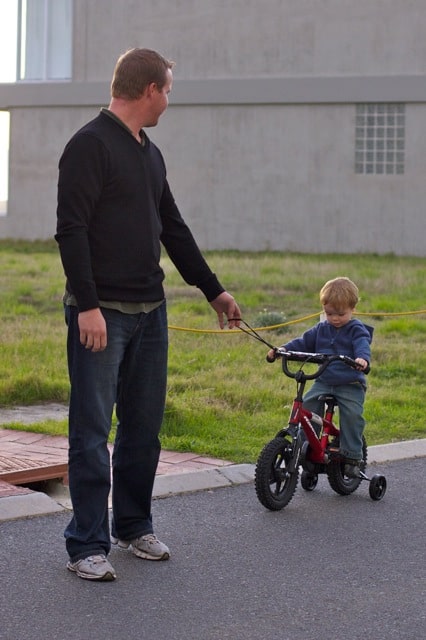 Well, he hasn't quite got it yet, it's still a little big for him…so this is how we roll in the meantime.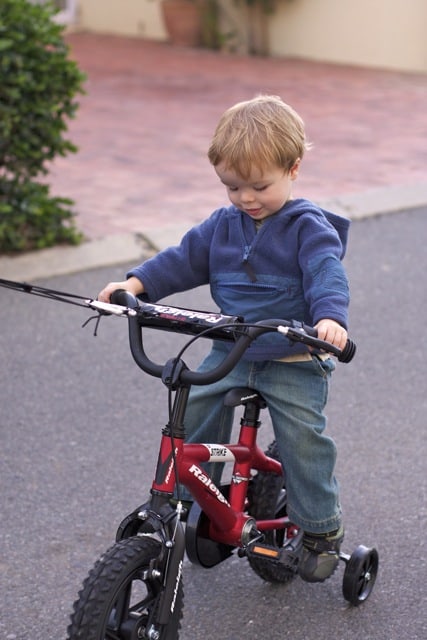 He'll get the hang of it.
Not a bad setting for a first bike ride, hey?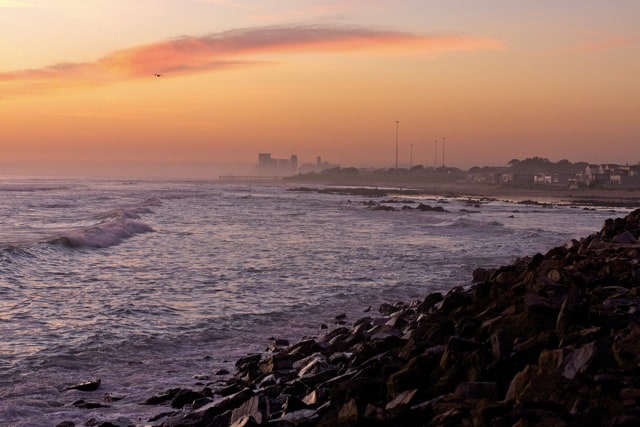 Dear Guhn-Guh,
I miss you so far away in the USA. Thank you for my new bearcycle. I REALLY like it and sometimes I push it around the house even thought I'm not sposed to. I look forward to saying thank you in person! In the meantime, I'll be working on my skills to show off when we're together next!
I love you!
your Bear
Thanks so much, Dad!


xCC