You already know it if you read the potty story last week. We ventured up Table Mountain last Tuesday, and a mountain as cool as this one deserves its own Travelling Tuesday. For sure!
You take a cable car up to the top (well you can hike it if you want but uh…with a 20 month old Bear…nuh-uh).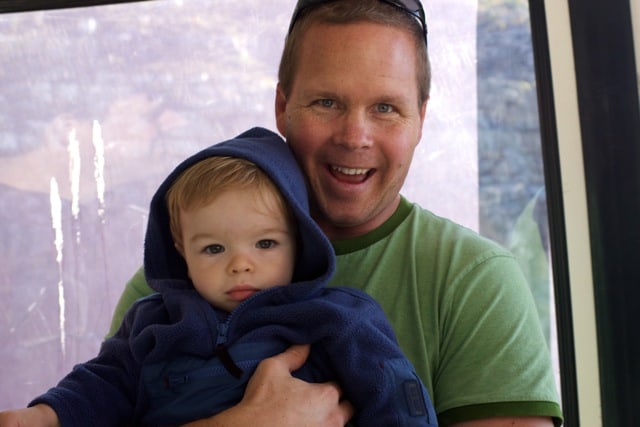 It's pretty cool to watch the mountain approaching as you ride up in the cable car.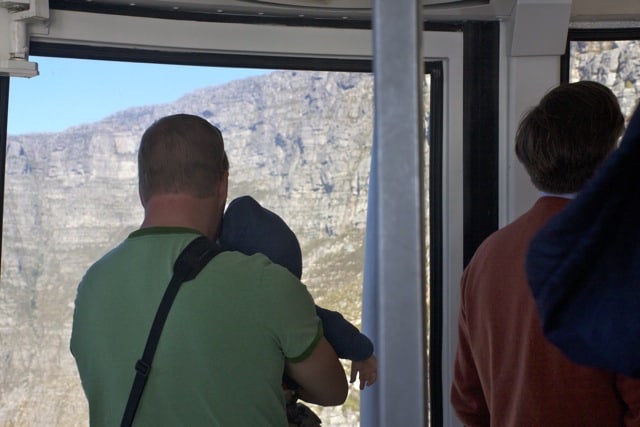 The view is really impressive from the top… There's Lion's Head, that next hill is Signal Hill, and the island out there is Robben Island! You can even see Cape Town Stadium where some of the World Cup games will be played this summer!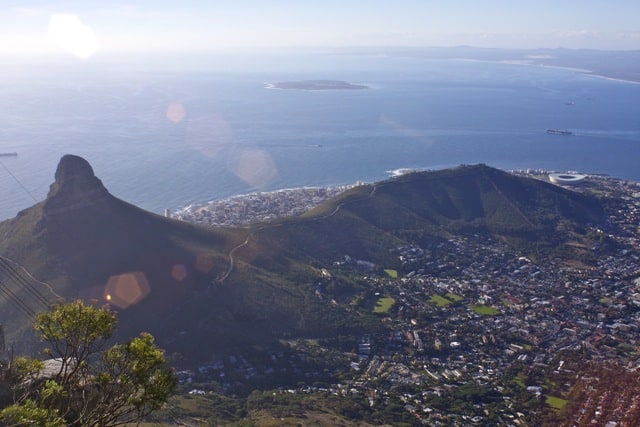 How tiny does the Bear look next to Manny? (The founder of Samaritan's Feet who was visiting last week!)
Hold hands when you're crossing a bridge, Bear!
You can see so far in every direction from the top. This is looking south toward Cape Point.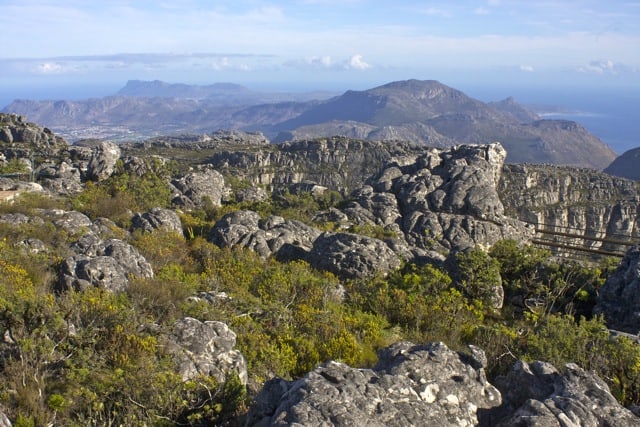 Isn't it wonderful when you have moments in life like that, where you get a chance to look up and get some good perspective?
Our new friend and work colleague, Courtney, enjoying the view… (Just so you know we weren't taking pictures of random strangers.)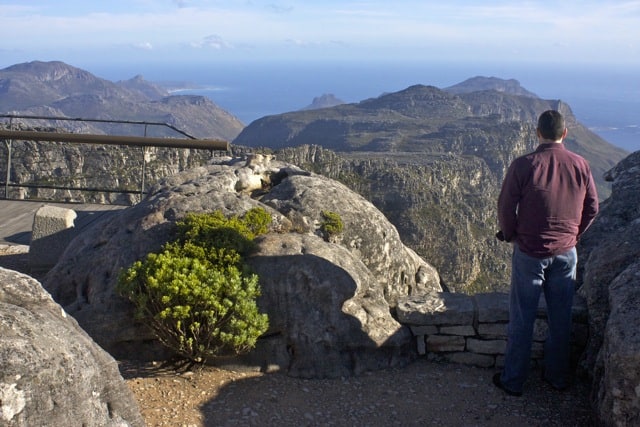 And look, a mongoose like Rikki Tikki Tavi!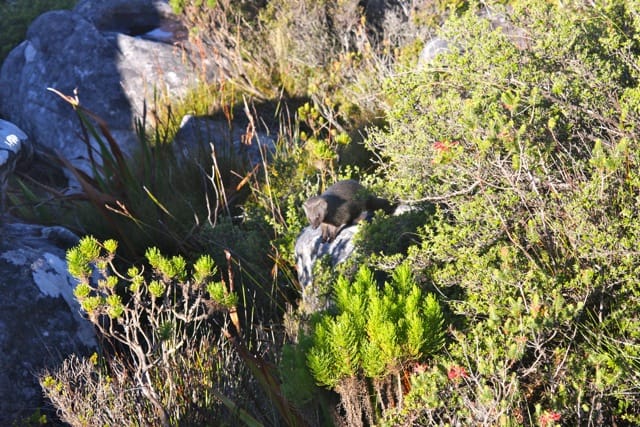 Remember how I told you about the Cape Region being a unique floral kingdomwith lots of species of plants that are found here and nowhere else in the world? Well, that might be some of the unique stuff right there, but I'm no botanist. And we're heading towards winter, so the foliage was a little sparse.
But, look, here's a dassie! Like the ones we saw in Hermanus, but better behaved.
We tried to get a family photo at the top, but the Bear just wasn't cooperating.
This one's better. Well it makes me giggle anyway. HH got the Bear to smile!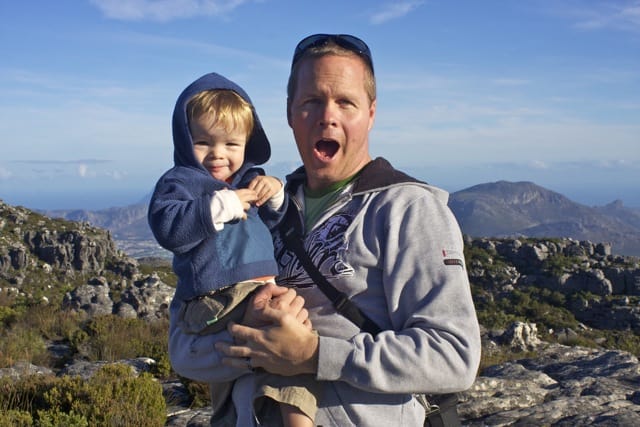 You may have seen this view around these parts before. 🙂 We took a picture at this exact same spot a little over three years ago, when HH and I visited South Africa, just a week or so before he asked me to marry him! I should tell you that story sometime.
So, that's a slice of life atop Table Mountain! Lovely, hey?
Hope your Tuesday is going great, and you're enjoying your adventure today!
xCC
Want to join in on the Travelling Tuesday fun? You can share some shots from your back yard last week, or a trip around the world you took ages ago. Just be sure to link to your Travelling Tuesday post (not just your blog's home page) and please add a link back here so others can join in the fun!