I have a confession to make. I know I said I was going to cut the Bear's hair. Well, I did cut the Bear's hair. And that's the honest truth. But what's also the truth is… I didn't really want to cut his curls yet. So I just cut the hair that was hanging in his eyes.
And at first I thought it looked pretty good. I didn't cut much more than this:
I kind of made a big deal out of it. I put a few locks in his special baby book:
But after a couple of days, his hair has started to do this: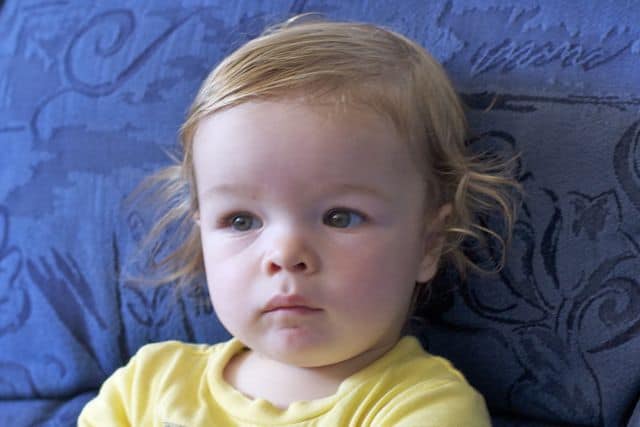 That's not really so cute, hey? He keeps trying to brush it away, which makes me think it's getting on his nerves.
The real confession? I'm a wimp and my son is starting to really look like a girl.