Before the Bear came into our lives, we enjoyed a lot more beer. I kid, I kid. But we did visit Beer. Hopefully that's why you're here…to see shots of Beer. The rhyming is contagious, isn't it? Sorry. We were in the US raising support for ministry in Scotland and two of our very good friends were planning on gettin' hitched in the south of England. We prayed about whether we were supposed to go, felt like we should only consider it if we could find flights for thus and such…and flights for thus and such we found! I am so glad we were able to be there. It was an awesome wedding of two awesome people who are so dear to us. They're now happily married with a little girl (who was born just after we left Scotland…we're really looking forward to meeting her!)
We flew in to London and took a wee trip down to the south west of England for the wedding. We took a few days and saw some gorgeous sights and had some memorable moments along the way…but you're here for Beer! Sorry.
So this in me in Beer! In case you haven't caught on, Beer is a village in the south west of England. If my face looks chubby, it will be explained, posthaste…
Take a closer look at these beautiful cliffs!
Hero Hubs took some beautiful shots of me on the beach. Not that I was particularly beautiful…the beach was! And the photo composition.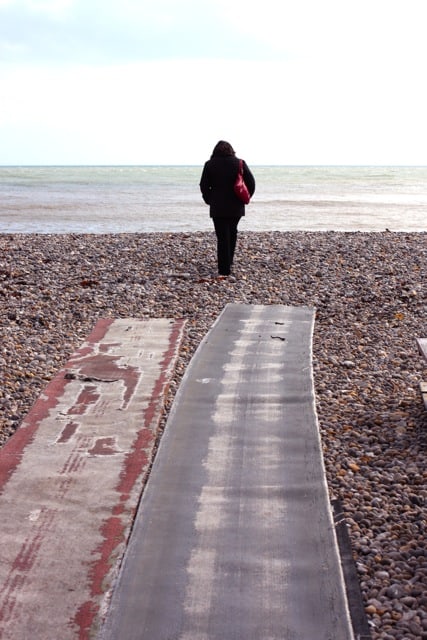 Wasn't that great? You know what else is great? Me. Well I was great. In the photo I was great, with child. You can perhaps tell here:
That one feels like it should be a CD cover or something. The Brotha's got soul.
Beer also has beautiful boats!

Do you love their colours? I do.
And now, I shall provide proof that there is indeed a village in south west England called Beer. In case you haven't googled it already.
I don't know what a Luggers Club is…perhaps lugging beer back and forth? Well you'll be glad to know Beer has one.
In case you're still not convinced, and you think it's just a Beer-Luggers Club, I will now share with you the invitation I personally received to the Beer Social Club. Ahem.
Must be easy to be social with so much Beer.
Well friends, I hope you enjoyed having a beer together. And in case you're wondering, no, I didn't have a beer in Beer. I was great with child, remember! 😉
Happy Trails! And may the road rise to meet you wherever your journey takes you next!