A
fter arriving in the country, Mark and I began the difficult task of trying to find a church to call home. It's really really strange to suddenly feel like you're "church-hopping" when two months ago we staff members at a church back in Scotland. During our explorations so far, we had a good experience at one church but weren't sure if it was the right one. (We were bummed they didn't have a creche/nursery).
I cried as we left another church because I was overwhelmingly bummed that NO ONE talked to us or welcomed us the whole time. And then we visited a third church this Sunday, and the theology and message being preached was so stinking dodgy Mark wanted to stand up in the middle of the service and say, "You're wrong! That's not what the Scripture says!"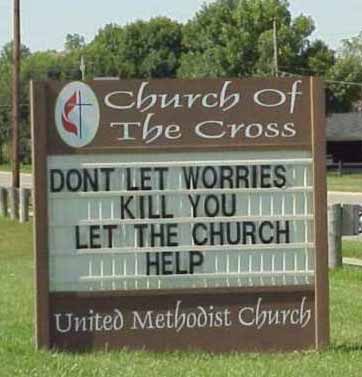 That is a long long story that probably deserves its own blog post, but for now, the short of it is, it was not a church that was faithfully preaching the Word of God. I don't really know what exactly they're preaching. Something from the Book of Second Opinions I guess. It is funny that one of my recent posts discussed how God's Word can be misconstrued to say what people want it to say if they come to it with an agenda, and and not with the desire to understand the Truth. Anyway, we left the whole ordeal with a rather yucky taste in our mouths, so to speak. And then we had some realisations.
One simple commandment that is easy to forget is "Seek first the kingdom of God." As Mark and I left the service and began to talk about the experience we'd just had, we realised we should've first asked the Lord… "Where do you want us?" And then listened for His leading. How simple is that? Seek His kingdom first. Seek His will first. Seek His way first.
Instead, we just started floating around visiting churches on the recommendations of others and on personal whims. We were just looking at things based on our own opinions. This church doesn't have a nursery. Nobody spoke to me at this one and it made me cry. (Mind you guys — moving to a new country might give you a few tough moments here and there!) This one is preaching heresy. Ugh…great.
We probably could've saved ourselves a lot of hassle and heartache if instead we'd first said, "Jesus, please direct our steps. By Your Holy Spirit, please lead us to the church where You would have us added."
While I don't think the Lord will be leading us to settle in at the church that is preaching heresy, I do think He has a way better idea than we do of the right way, and the best way, which is His will. If we're not listening to Him, then we're just choosing based on our own measuring sticks. We might as well be asking, Do I feel comfortable in the seats at this church? Does their carpet match most of my church clothes?
It is GOOD to be reminded that His ways are higher than our ways… So now instead of using our own measuring devices to figure out what we think is best, we have asked God to forgive us for not seeking Him first, and we are going to actively seek Him, and ask Him where He would have us put down our roots. I'll let you know how it goes. 🙂