It's Travelling Tuesday!  I know all eleven of my blog readers are excited! I thought this week I'd introduce you to lovely Bloemfontein, South Africa, since I've been mentioning it so much lately. Even among South Africans, it's not a very well known city. (Or better said, people know of it but know nothing about it.) It has a reputation for being a place where you "cry when you get here and cry when you leave."  But I absolutely love it!
Here are a few Bloemin' Facts:
Name: Bloemfontein is an Afrikaans name, literally translated "Flower Fountain"
Location: Just east of dead centre if you look at a map of South Africa, in the Free State, formerly known as the Orange Free State, which is along the Orange River.
Population: 349,000 in the city, and even more in the greater municipal region (Way bigger than my hometown!)
Claims to Fame: It's one of SA's three capitals — the judicial capital. J.R.R. Tolkien was born here, as well as several famous South African athletes including Zola Budd (such a sad story!), Ryk Neethling, and Hansie Cronje, a famous Cricket player whose biographical movie was released in 2008.
Home to:
The Free State Cheetahs, a Currie Cup winning Rugby team. (That's like the South African Rugby Super Bowl).
At least three lovely shopping malls, one of which is situated on a man-made lake called Loch Logan. I continually refer to it as Loch Lomond.
One of the most active soaring (or gliding) communities in the world. (That's the sport/recreational activity where pilots fly unpowered aircraft using rising air).
Lots of incredibly beautiful gardens (including my mother-in-law's), in a surprisingly arid region of the country.
Some serious dust storms. That can sometimes turn into serious thunderstorms. Which makes it feel a little like home.
These days exotic 'Bloem' is also home to…
The neighbours' pet tortoise. I don't know if he has a name so I call him Pedro.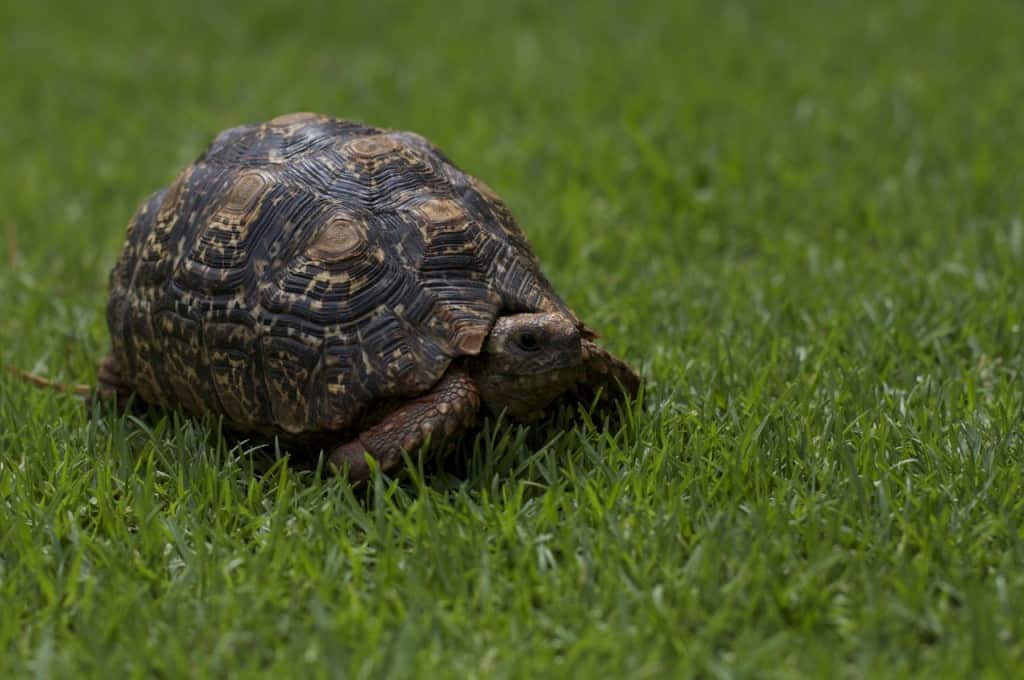 Exotic Birds.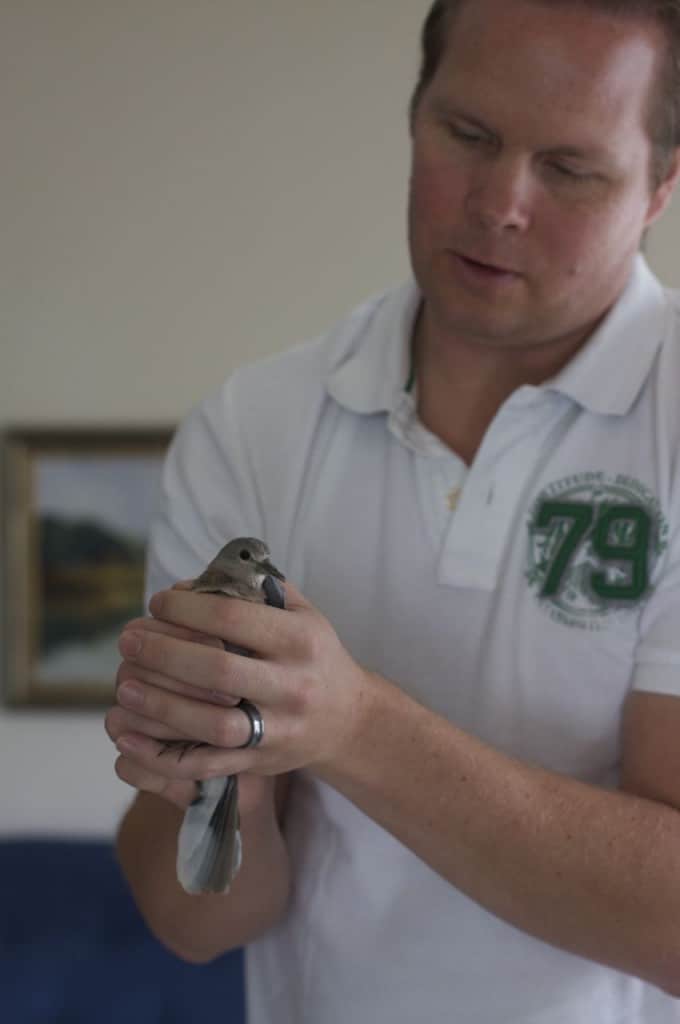 Okay so that's actually just a dove that flew into the house and Mark caught him. (In case you're confused, please check out this post so that I can confirm for you that my husband is not the Croc Hunter.) There are other, slightly more exciting birds in the garden as well! Masked Weavers and Bulbuls are some of my favourites.
One ferocious Bear. Who is only ferocious when I try to get him off of his little car, even if he's been on it so long his toes are being rubbed raw. (I've since started putting his shoes on when he goes out for a ride).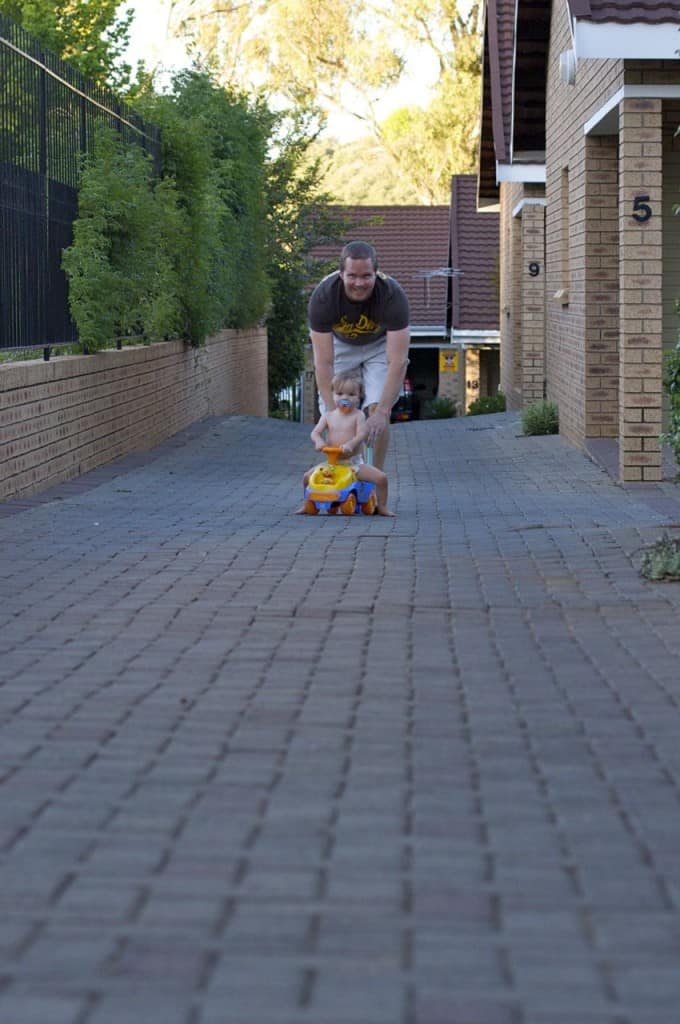 This is perhaps my favourite picture of late — look at our sweet sixteen month old!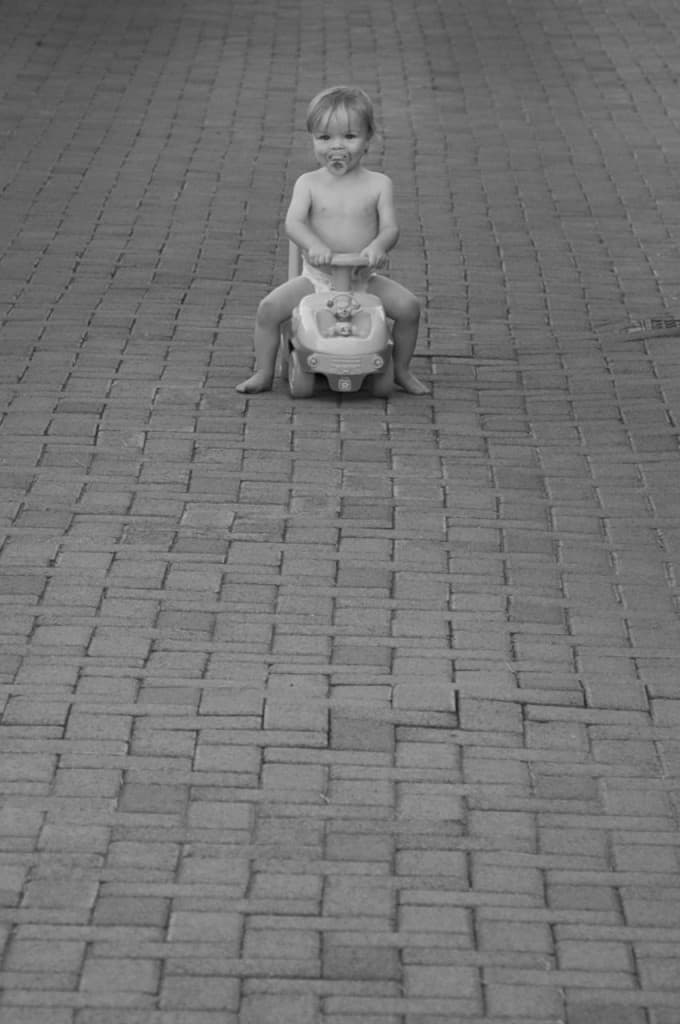 Here is what happens to the car the gardener just washed when a dust storm is immediately followed by a thunderstorm.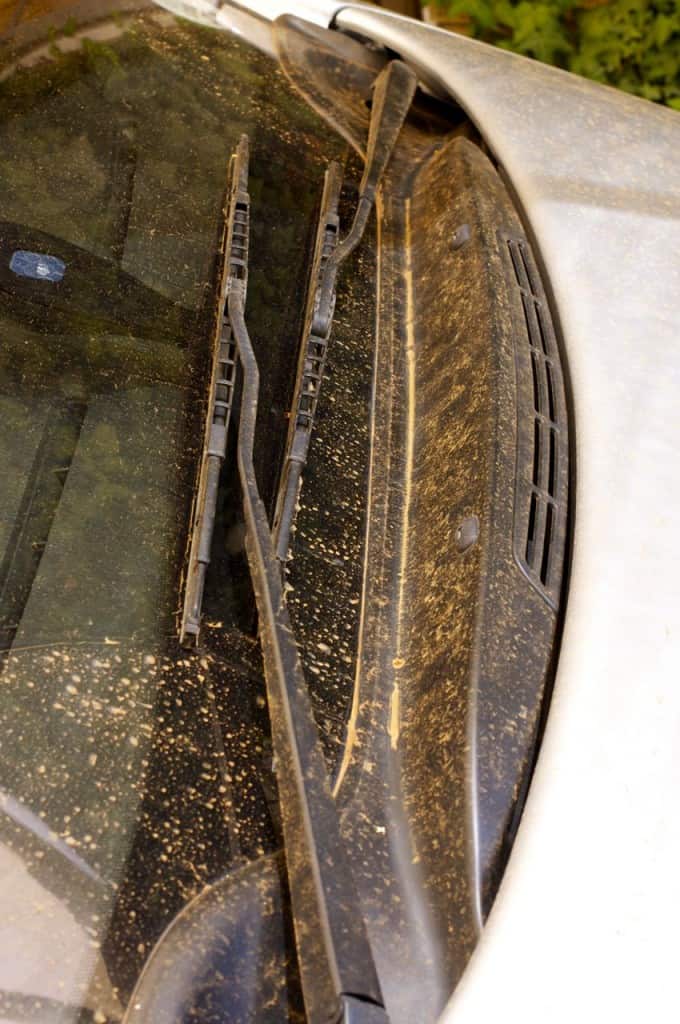 I suppose you've now realised that Bloemfontein is not particularly exotic. I was kind of hoping you'd figure that out. I thought it might be good for some stereotype-breaking-down. No lions in the roads…No elephants on the outskirts of town. Just pretty birds, shopping centres and stuff that makes it feel a lot like America or Britain. I'm sorry to say I don't have more pictures that can capture the essence of Bloemfontein — especially the crazy dusty-coloured skies I've seen the past couple of days! I hope we can capture a few more good shots of the place to give you a better feel for it in the days ahead.
In the meantime, I hope your days are merry and bright (though if you're in the northern hemisphere, they're not likely to be as bright as ours right now!) and that the road rises to meet you wherever your travels might take you next!