With a friend visiting we took a quick road trip to a beautiful village called Hermanus a little further up the coast last week. It is really stunning and one of my favourite places to visit. Were it a wee bit closer to an international airport, I'd prefer to live there over anywhere else in SA, methinks! It has stunning views with mountains tumbling into the sea, there are opportunities to see whales up close and personal at the right time of year, and it just has such a relaxed, great feel to it.
Mark took this shot from our hotel room last year. We stayed in Hermanus when we were visiting Mark's family in South Africa last Christmas (as in Christmas 2008). Who wouldn't like this view every morning?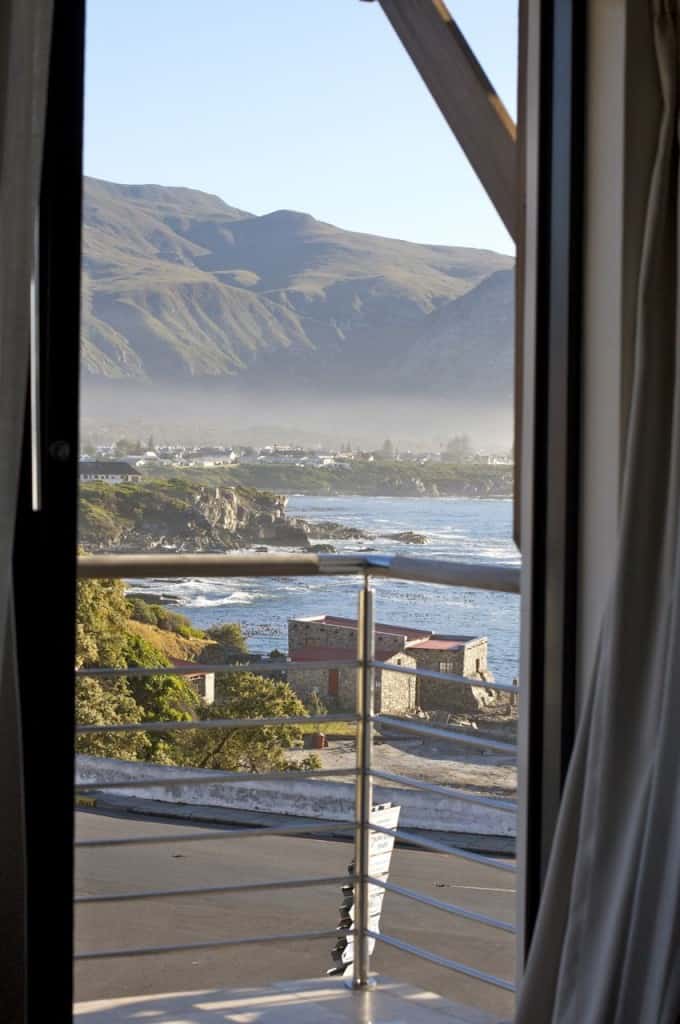 Along the way to sunny Hermanus, we stopped for a view of Turtle Rock. Well, I have named him Turtle Rock. Mark thinks he looks like Sid the Sloth from Ice Age. We are waiting for Sarah Wood and Rory Macdonald to settle the debate for us. Sarah, Rory, if you please…
Scott was kind enough to take a moment to pet Turtle Rock. I doubt he gets many visitors.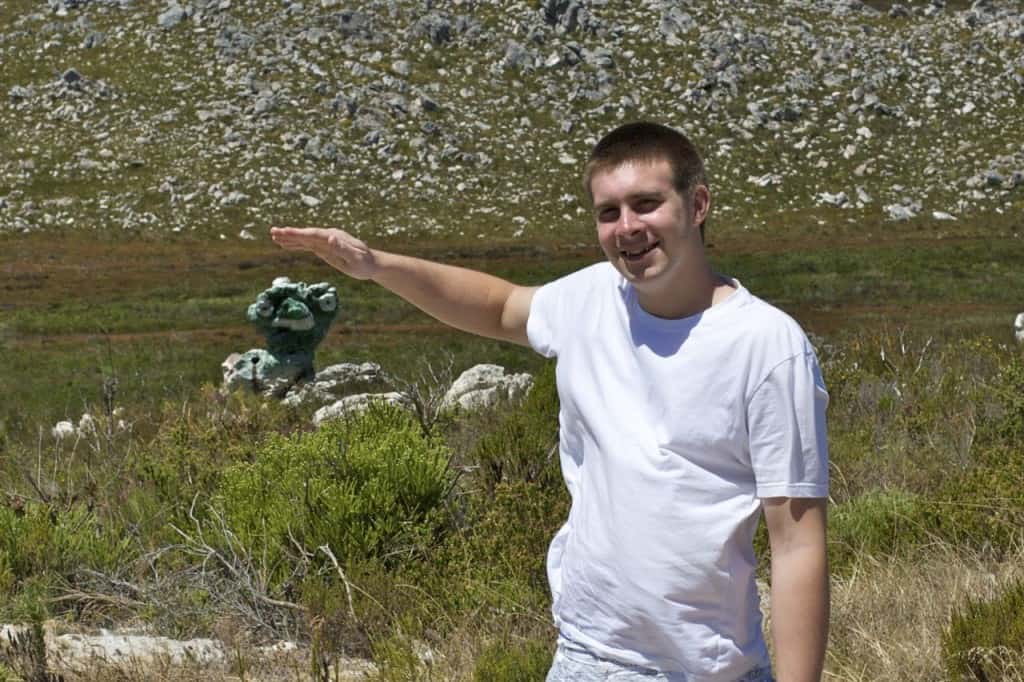 Another cool thing about Hermanus is these interesting little creatures (and you know I love interesting little creatures) called Dassies, or Rock Hyraxes. Apparently their nearest relative, in terms of their genetic make-up, is the elephant. Coulda fooled me…I think looks like a Nutria from Lake Mattamuskeet! (Sorry that was really eastern North Carolinian. It's getting late.)
If you do decide to come for a visit to Hermanus, just beware…the Dassies can get up to mischief. You don't want to explain the birds and the bees to your kids any sooner than necessary.
I hope that made you laugh. Now back to the real reason Hermanus is great — here's one more slice of how beautiful it is!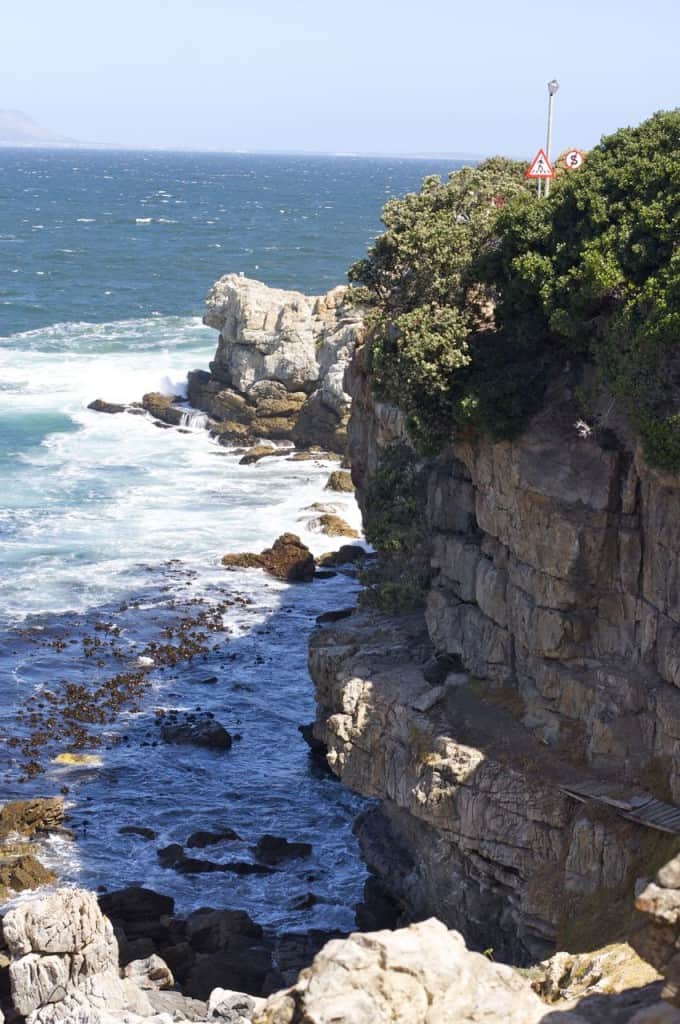 There are paths to walk around these beautiful cliffs that line a lot of the coast of Hermanus. At the right time of year, the whales actually come into the harbour, just to the left of those rocks (to mate, actually — what kind of post is this turning out to be?) but you can stand right there and see them up close!
So that's one of my favourite travelling spots in this neck of the woods. Beautiful, hey? Happy Trails — I hope the road rises to meet you wherever your journey takes you next!