Hooray for another Tuesday! I am sorry I've been off the blogging circuit for a few days, but my guess is unless the Bear is your grandchild, you probably weren't too terribly disappointed! This TT I thought you might enjoy a few everyday sights around town…namely the sassy African taxis that we are enjoying spotting whilst Mr. Potato Head is toting us hither and thither. I apologise in advance that these shots aren't as crisp and artistic as others you may have been enjoying around here, but they were mostly taken through car windows with my little digital camera, since that lives in the nappy (diaper) bag so as to be readily available for such sightings.
It seems like we always see this one on the road. The name choice…I cannot explain.
This next one has pretty colours, but I can't remember what the name is on the front. It might not be English.
"Good Luck to Those Who Hate Me" — I wonder if he is being generous and serious or sarcastic. It is a nice thought if he's sincere!
This one is one of our favourites. It looks a lot like Unknown, but the name is much more creative. You might overhear me saying, "Look, Mark! There's …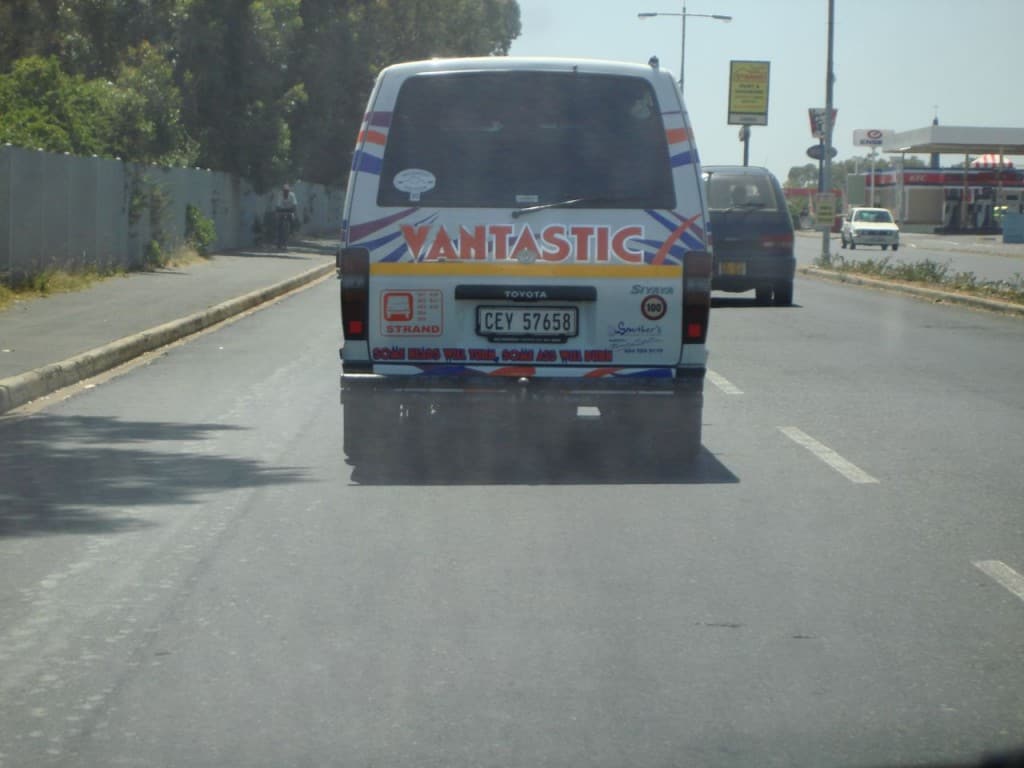 We wonder if the driver is vantastic, too?
There's another one we always laugh and point at called Facebook. And the logos all over it actually look like the Facebook logo. I really wish I could've gotten a picture the last time we saw it. If I snap it later I will upload it for you!
And, just in case you're missing a bit of pretty scenery from around here, here's a shot (still sticking with the little digital camera) from our neighbourhood when we were out walking with the Bear one evening.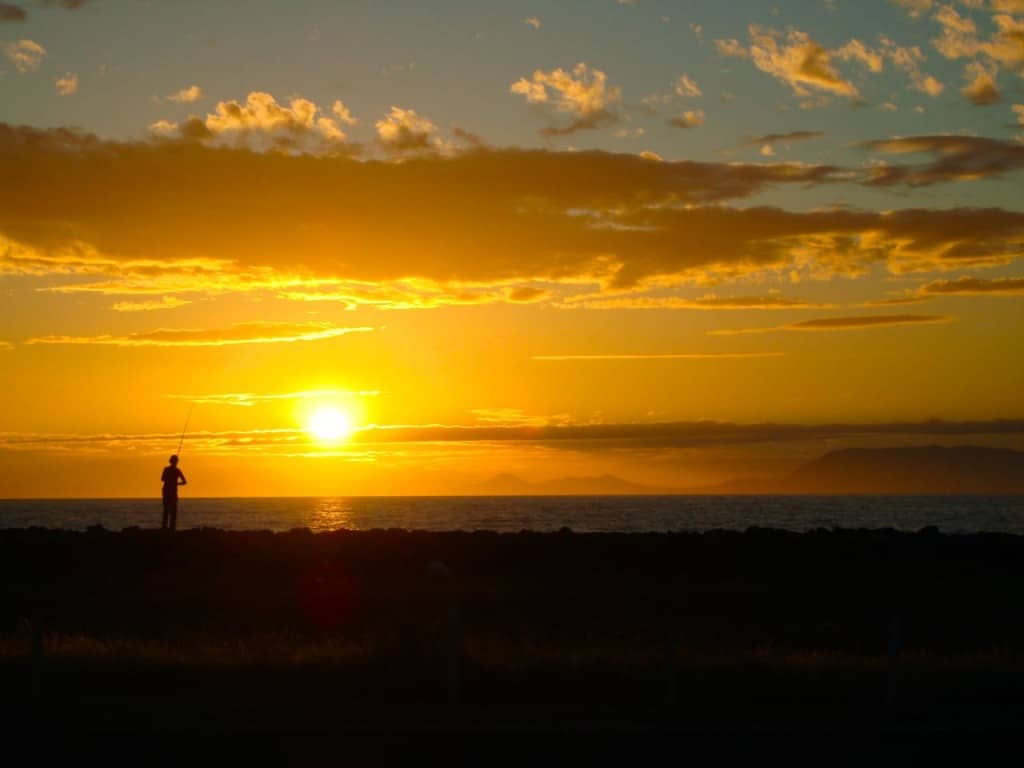 From Gordon's Bay, you're looking toward Cape Point, across False Bay. Not a bad view to come home to!
Although all has been a bit quiet on the blogging front for the last few days, I have some really lovely thoughts that I hope will encourage (and perhaps even challenge!?!) you in the days ahead. We've been settling in after our time away in Bloemfontein so I haven't had a chance to type it all out! Until then, many blessings and happy trails!!