If you know me at all, you might know that I really, really love bacon. Really. When I first started this blog I called it Smiling's My Favourite. And Bacon. So, good news. Bacon is on the menu in the Collie household at Christmastime! As promised, I have a illustrated step-by-step for you and, as far as I'm concerned, it's the best holiday hors d'oeuvre since figgy pudding. Which I've actually never had.
These are the players: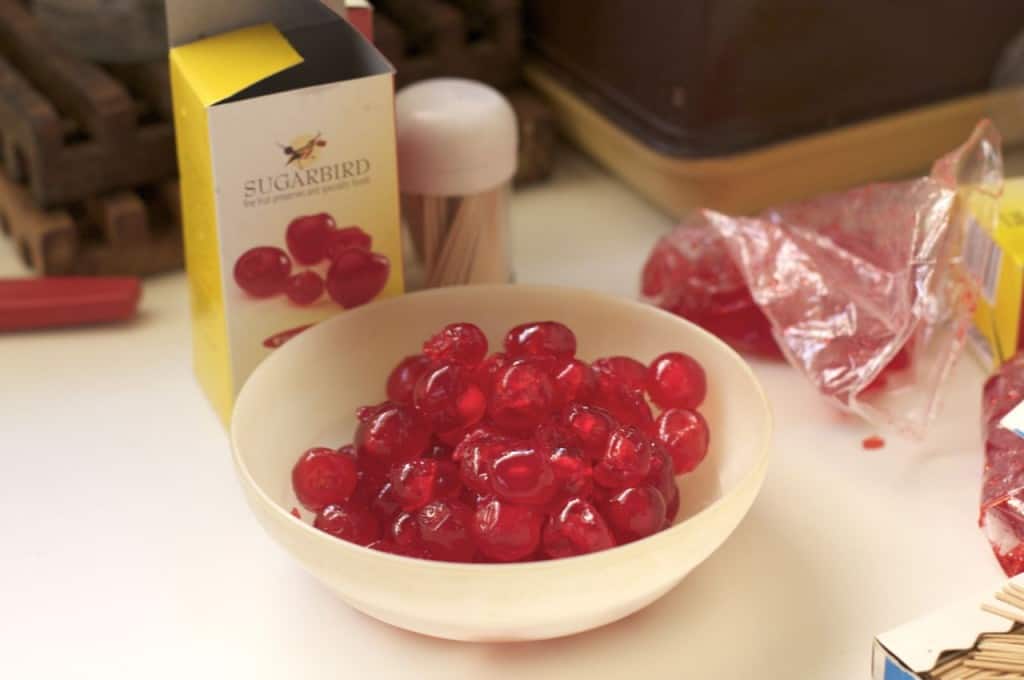 #1, Glazed Cherries. We're obviously off to a good start.
#2 Streaky Bacon. We're obviously moving in a good direction.
#3, Toothpicks. A necessity for the sweet bacon-y goodness to become possible.
The Play by Play:
Wrap a bit of bacon around a cherry, cut to desired length with kitchen scissors, and push a toothpick through to keep it all together. You should arrive at:
Repeat process until you run out of something. You might even want to go to the store and get more of whatever you run out of. These things go fast!
Assemble your delectable delights either on a baking tray or in a braai (grill) clamp. If you have a clamp (as pictured below) you won't have to go through the trouble of flipping each bacon cherry halfway through, you can just flip the whole thing. But it's worth the work either way. So worth it.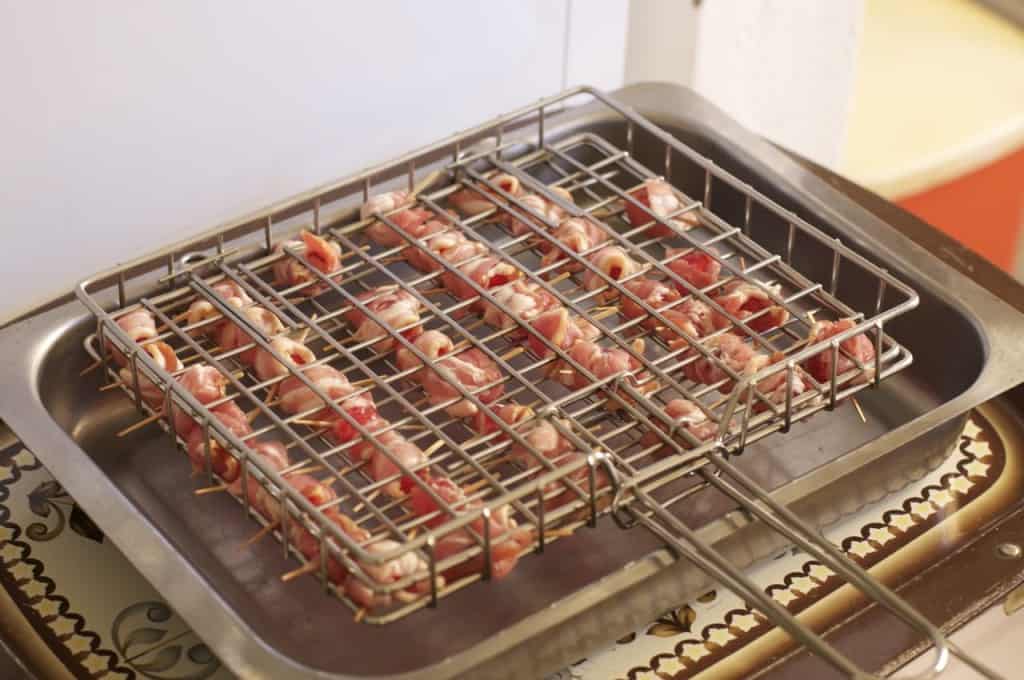 Place a grill pan of some sort underneath to catch the drippings and save yourself some hassle later on. Then throw these tasty treats in the oven on a grill or broil setting until the bacon goes crispy. Don't forget to flip them once the top side is starting to look crispy so that they'll cook evenly! This is when I start drooling.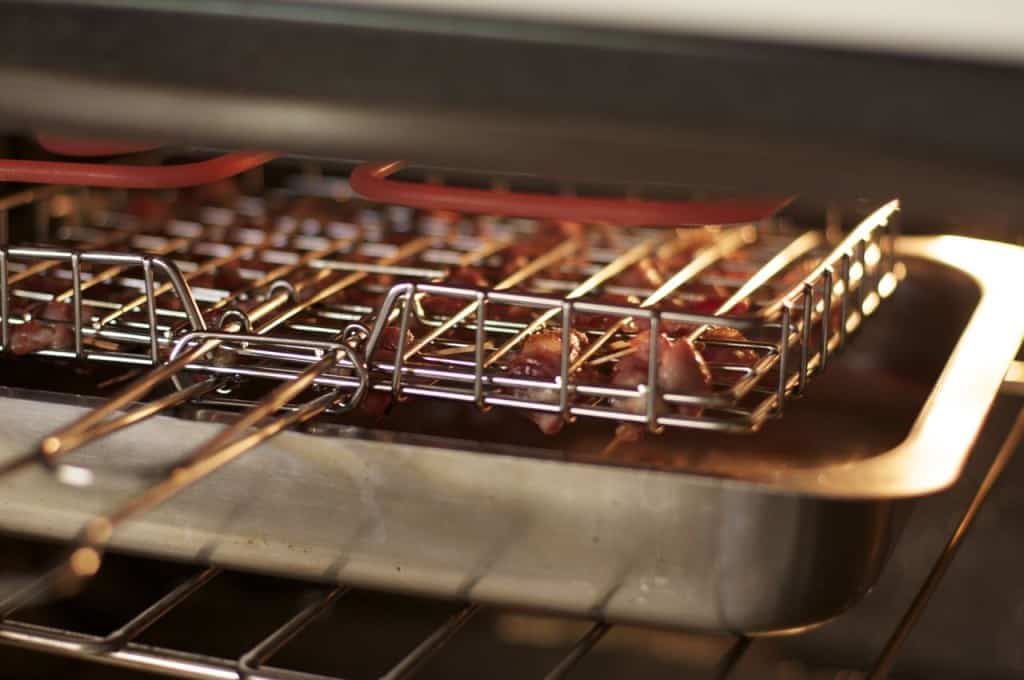 And here's the final product, which will leave the plate before you've finished laying it out: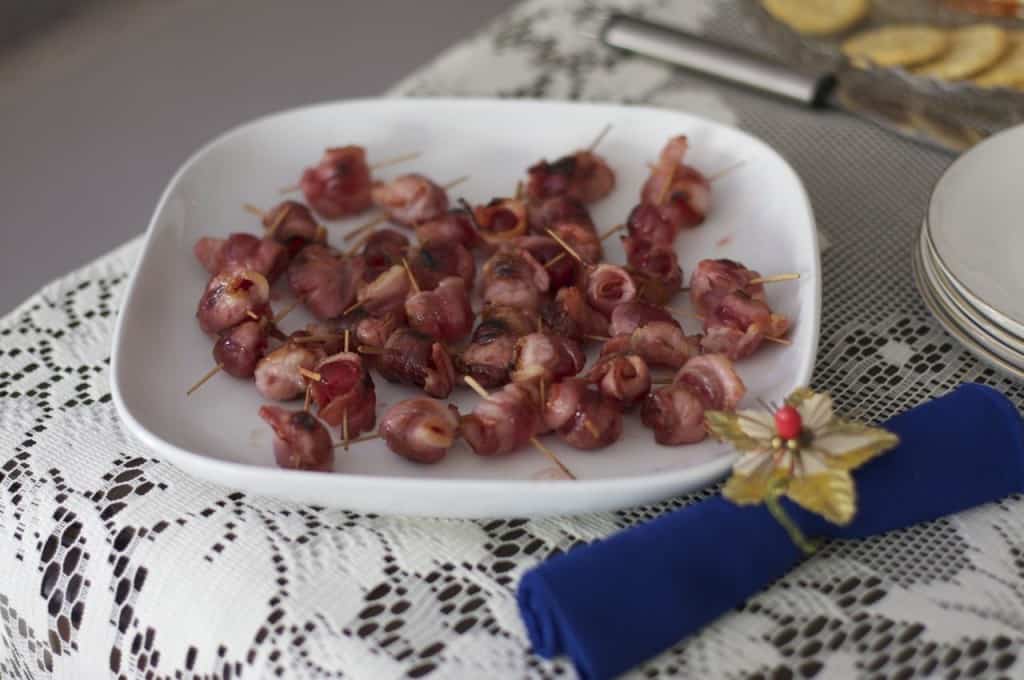 I highly recommend trying this. Let me know how it goes. Invite me over for a sample if you can. Please. Pretty please.
Since this post is so full of pictures, I'm going to create a new one with the delightful shots of the Bear enjoying prezzie time…it'll be posted for you, asap, Mom & Dad! Miss you and love you!
Merry Christmas!